Click Here -> Please Consider Making a PayPal Contribution to the FordSix Forum!
2019 Contributors:

NJwpod, 1strodeo, mightynorseman, maxtrux, 6d7coupe, broncr, Phase3, 68Flareside240, bmbm40, mustang6, WorldChampGramp, justintendo, BigBlue94, ags290, motorsickle1130, Rooster, ousooner919, ethanperry, rzcrisis, DoctorC, jamyers, Motorboy, fastpat, Silverback280, chad, drag-200stang, THE FRENCHTOWN FLYER, Jimmys61falcon, rjonah, Sooshi, Robert92867, Invectivus

PLEASE TEST ON
http://dev.fordsix.com
<<<***PLEASE READ*** New Site Update >>>
Congratulations to Bubba on reaching 10,000 posts. Thanks for all the help you give. You reached a real milestone. Good luck
B RON CO. Still workin' on it!

1933 Ford Pickup - 59A Flathead V8
1966 Ford Bronco - U14 - 170/200 Straight 6
1966 Ford Mustang - 289 V8
---
Dayum, Bubba! Good for you!
James - '62 Ranchero (200cid), '71 LeSabre (464cid)

The ONLY safety device we need is a 6" sharpened steel spike bolted to the center of the steering wheel of EVERY vehicle.
Emergency Rooms and Funeral Homes will be busy for a week or so, then I predict a dramatic drop in vehicle accidents.
---
Registered User
Posts: 5360
Joined: Sat Oct 24, 2009 9:51 am
Location: Lawrence Swamp, S. Amherst, MA
Yo ho ho ho Ho0OO !
Congrats !
Best on Your Health
......(as well)
"Big thing is only make one change at a time. Change 2 or more things at a time it becomes difficult to figure which change helped or hurt" turbo2256b » 1/16/2017
Chad - '70 LUEB on '77 frame (i.e. PS, D44, trapezoidal BB 9", 4.11), '69 250ci, NV 3550 & DSII, "T" D20/PTO, 2" SL, 1" BL, 4 discs, 33"X15", tool boxes, etc.
Seeking
: Hydraulic gear motor for Koenig pto.
chrlsful@aol.com
(413) 259-1749
---
Hip hip hooray!!
Thanks for the help!!
1967 Cherry Red Mustang
Weber 32/36,
MSD 6AL+MSD Coil,
Duraspark 2 dizzy
---
VIP Member
Posts: 7078
Joined: Sat Nov 09, 2002 10:40 am
Location: PO Box 7072 Dunedin 9011,South Island, NEW ZEALAND
Contact:
About time. Hes ama Zing.

The Grand old Duke of York.....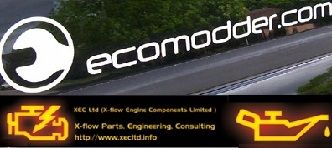 XEC Ltd ICBE's Inter Continental Ballistic Engines-FAZER 6

Bi
(M112 & EEC5) or
FAZER 6

Ti
(GT3582 & EEC5) 425 HP 4.1L/250 I-6
FAZER 6

V0
3x2-BBL Holley 188 HP 3.3L/200 I-6 or 235 HP 4.1L/250 I-6
X-Flow Engine Components Ltd
http://www.xecltd.info/?rd=10
---
Bubba's milestone is actually both "good for him" (because of his long term dedication to helping others) and "good for us" (because of the advice and suggestions he makes).

Thank you - I respect, and always look forward to reading, your well intended and insightful posts.
---
Registered User
Posts: 1179
Joined: Sun Oct 19, 2003 6:10 pm
Location: Michigan
66 Mustang Coupe
200 turbo w/lenco 4-spd
stock adj. rockers, stock timing set, ARP studs
best 1/4 mile ET 9.85/best mph 139 on 8 lbs progressing to 15 lbs boost
Went 9's when 10's was fast.
---
Global Moderator
Posts: 10033
Joined: Sun Jan 03, 2010 4:46 pm
Location: Flagstaff, Az. 86005 near the old Route 66
Thank you very much guys I feel honored by everyone's recognition. Xstascy well I have alway thought that your knowledge is quite ama Zing too.
I don't know about who this Old Grand Duke of York was, but severial years back, I discovered in my family tree the possibility of being related to
a Prince Richard the Duke of Gloucester, his father was a Duke of York though. Wonder about all the details of this happening back almost 600 Years ago and going forward?
.
A bad day Drag Racing is still better than a good day at work!
I am hunting for a cheap project car to build up. My Ex-Fleet of Sixes sadly these are all long gone!
1954 Customline 223 3 speed with O/D, 1963 Fairlane project drag car with BB6, 1977 Maverick 250 with C4, 1994 F-150 a 300 with 5 speed.
---
Who is online
Users browsing this forum: No registered users and 0 guests