New fella from SE Alberta, Canada.
Picked up a nice little 1968 Ford Custom Cab out of the neighboring province...Saskatchewan. Some 'down home' guy swapped an engine and auto tranny out of a 1978 Ford / Mercury car into the truck. Put a lot of work into the job, swapped in a power steering box out of...well, I'm not sure?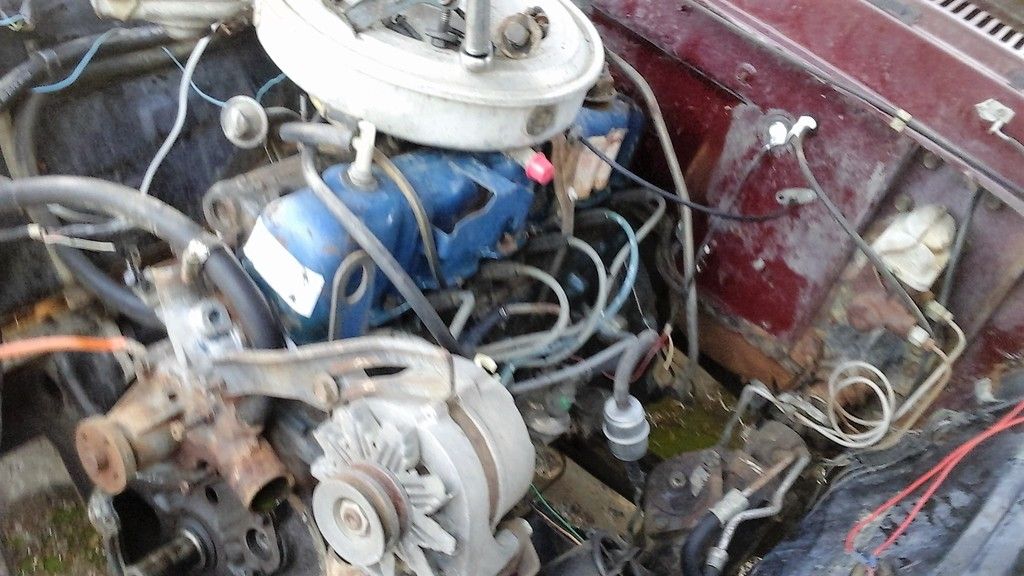 But upon pulling off the timing cover...little pieces of piston are peeking at me from the oilpan...this is kinda bad.
There is an old '78 Mercury car down the creek a Mile or two, 57,000 kms on the odometer...but bad mouse eaten interior. Put out the word that I would drag it home and give a couple hundred bucks for it...no response.
Oh well, I work at the oldest and largest scrap yard in the surrounding area...we'll have an engine. Well, we do...5 of them.
But here is the twist, they are all 'Ford Industrial' engines in farm equipment...200's all.
Pretty simple engines the Small 6's...they should work. The camshaft will be a sedate grind, I'm guessing. Get it running then worry about putting in a hotter cam are my thoughts.
Questions for helpful members.
The head off of the grenaded 250 seems fine. Shave it and port it for better flow...install it on the 200 for more power? The 250 has a touch bigger valves IIRC, and these engines are somewhat retarded as far as flow...correct?
Port divider too?
What about Carb upgrades? I am handy with a torch, perhaps some brazing on the 250 log manifold for an adapter for a Ford 2V?
I'm a single father on a budget, so I can't afford to order up high $$$ parts and do it the easy way. Got to be handy and ingenious about squeezing power out of it.
But there is a menagerie of turbochargers at work, they are laying around quite regular...too much work?
Thanks for your time.
Pashley