Click Here -> Please Consider Making a PayPal Contribution to the FordSix Forum!
2019 Contributors:

NJwpod, 1strodeo, mightynorseman, maxtrux, 6d7coupe, broncr, Phase3, 68Flareside240, bmbm40, mustang6, WorldChampGramp, justintendo, BigBlue94, ags290, motorsickle1130, Rooster, ousooner919, ethanperry, rzcrisis, DoctorC, jamyers, Motorboy, fastpat, Silverback280, chad, drag-200stang, THE FRENCHTOWN FLYER, Jimmys61falcon, rjonah, Sooshi, Robert92867, Invectivus

PLEASE TEST ON
http://dev.fordsix.com
<<<***PLEASE READ*** New Site Update >>>
Registered User
Posts: 224
Joined: Thu Jun 21, 2007 2:36 pm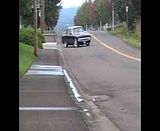 Here is another Falcon Vid enjoy..
---
Registered User
Posts: 408
Joined: Tue Jun 24, 2003 12:27 am
Location: South East PA
Contact:
What are the specs on your Falcon? You're lucky someone did not rear end you while you were backing up that hill on a public road.
1965 Ford Mustang.
'68 200ci engine.
2bbl 5200 carb
Pertronix Electronic Ignition
Dual out header. Dual exhaust
Borla mufflers.
Exhaust Clips!
---
Totally badass.
1978 Ford Fairmont station wagon
1978 Ford Fairmont station wagon
Yup, I bought another one.
1996 Chevy Caprice 9C1 (3)
1999 Dodge Ram 2500
---
Who is online
Users browsing this forum: No registered users and 6 guests