Ok I have posted this in a few other forums – have delayed putting in here as , due to the photo sizes allowed, I have to reduce each photo I have – put off the task till a rainy day . still not through it all yet – photobucket sucks to use as an editor anyways
saw the thread about the 1961 ranchero
heres the australian ute
well - started off my early falcons thinking the Australian 1965/66 XP was the hot looking ticket - still have my XP sedan.
here at etamogogah pub new south wales , near the Victorian boarder , pub based on a cartoon series that ran in a magazine here for 50 years: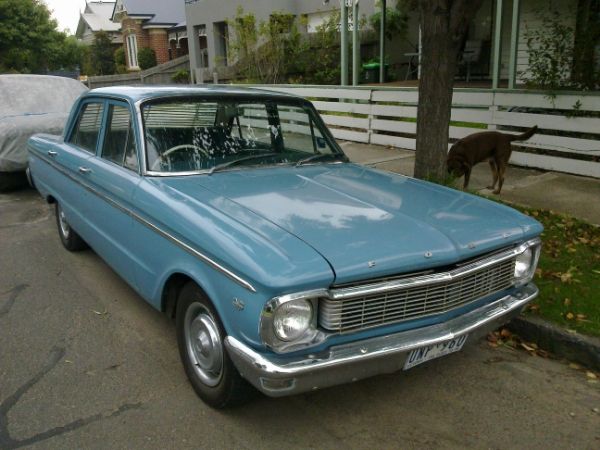 then over time the australian 1960/1/62 XK (round body) drew my attention - and it was coming up for 50 years of the falcon in Australia in 2010 - so bought a broad meadows green XK sedan as a going concern - so no project thread -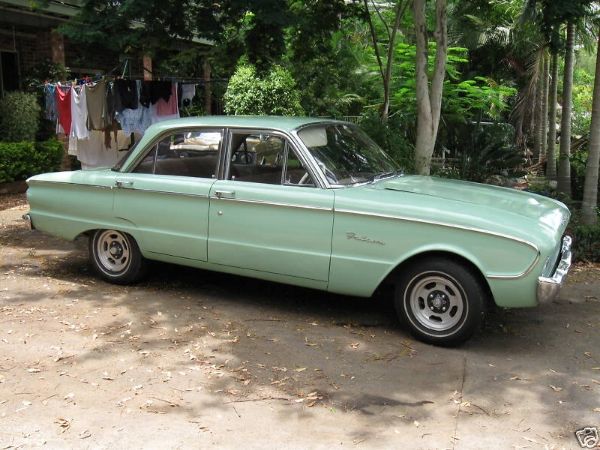 been to sydney twice in it , adelaide once and drive it whenever .
with all the 'collectable' car goods/bits i get /have always wanted a ute -
an XK one at that.
they dont come up very often - or if they do are mucho $$$.
me being with too many cars etc etc was on the lookout for a while .
got one off ebay - hmmmm false start - too much hidden rust and a real bitsa (1964 XM doors , xm guard , 1963 XL bonnet (hood!)etc etc .)
so whilst kicking myself saw anther one come up - on ebay (of course..)
did the deed and its mine - except its in sydney - i'm in melbourne .- 500 miles away
gent tells me its been in a shed on a farm in the west of NSW for years, unregistered (of course) , still drives, brakes kinda work , no handbrake , some dents - but NO rust .
comes with a 170 engine in it and the orig 144 numbers matching engine loose in the back of the ute.
sounds like the go.
i mess about and find car carrier that will pick up in sydney , bring it down to melbourne - but they dont ahve a depot in melb - so i need to meet them out front of manheim folwes auctions in altona north at 8am in morning ...to collect.
lucky altona north is 8km (5miles) from me.
so get on the push bike and cycle out . there it is on the car transporter . the bozo runs it of the ramps getting it off - luckily the tow bar takes the 1 foot drop to the road . hmmm.
anyway get in , chuck bicycle in tray and drive uber slow back home ( with an unreg vehichle permit of course).
stop at a servo/garage and put some petrol in and check teh tyres - 2 at 15 PSI ...
anyways its home (jan 25) and started to work on it
had booked a road worthy check –rwc- (required for re registration) for 9 feb. 2012
and was hoping to get it reg for the all ford day at geelong on 19th feb 2012 ... did i make it ? read on
enough of the chit chat :
its a Dec 1961 standard ute
orig a 144ci and 3 speed manual
broad meadows green
and green vinyl trim
compared to the american version it has same wheelbase, smaller rear overhang , same tray size - but shorter cabin.
uses the sedan 4 door doors.
fuel(gas) tank behind seat .
spare wheel under the rear tray -and accesssible from a door under the tailgate
and original :
the plan is to 'recommission' it and get it back on the road