Click Here -> Please Consider Making a PayPal Contribution to the FordSix Forum!
2019 Contributors:

NJwpod, 1strodeo, mightynorseman, maxtrux, 6d7coupe, broncr, Phase3, 68Flareside240, bmbm40, mustang6, WorldChampGramp, justintendo, BigBlue94, ags290, motorsickle1130, Rooster, ousooner919, ethanperry, rzcrisis, DoctorC, jamyers, Motorboy, fastpat, Silverback280, chad, drag-200stang, THE FRENCHTOWN FLYER, Jimmys61falcon, rjonah, Sooshi, Robert92867, Invectivus

PLEASE TEST ON
http://dev.fordsix.com
<<<***PLEASE READ*** New Site Update >>>
Hello, new to this Forum. There are probably things in the archive that will cover these questions but here they are anyway. Looking to upgrade front suspension on a 1960 Ranchero. I have Granada spindles and have done this swap on Mustang/Fairlanes in the past. Is any of the 6 cylinder stuff usable or is it best to upgrade to a different steering box? What about drag link? Are V8 Mustang control arms compatible and recommended? Any help or suggestions would be appreciated.
---
VIP Member
Posts: 7069
Joined: Sat Nov 09, 2002 10:40 am
Location: PO Box 7072 Dunedin 9011,South Island, NEW ZEALAND
Contact: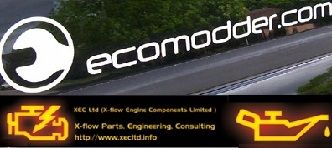 XEC Ltd ICBE's Inter Continental Ballistic Engines-FAZER 6

Bi
(M112 & EEC5) or
FAZER 6

Ti
(GT3582 & EEC5) 425 HP 4.1L/250 I-6
FAZER 6

V0
3x2-BBL Holley 188 HP 3.3L/200 I-6 or 235 HP 4.1L/250 I-6
X-Flow Engine Components Ltd
http://www.xecltd.info/?rd=10
---
Who is online
Users browsing this forum: No registered users and 2 guests