September of 2011 I started an engine rebuild for my sons 1967 Mustang coupe. With the help of Ford Six.com, forum members and Classic Inlines that was, and is, a successful rebuild. That engine is still going strong and regularly confused for a V8 at the tailpipe. My son takes a lot of pleasure in opening the hood and saying "Nope it's an I-6". I just thought I would post an update and show some of the other upgrades we have done since the engine rebuild. Congratulations to Classic Inlines on the love Mustang Monthly is showing the inline six and your dedication to the engine, long overdue.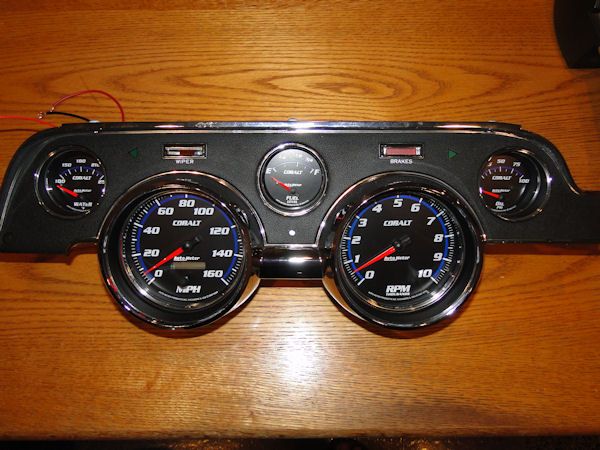 I custom built this gauge pod from a stock (Ebay) gauge pod using Auto Meters Cobalt gauges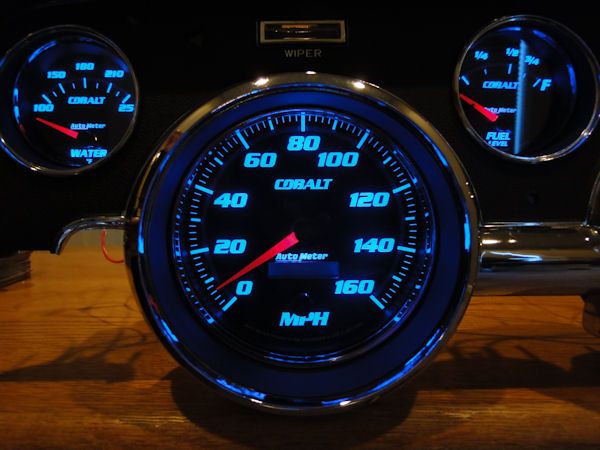 Its really a pretty easy, although expensive, process.
And the "though the gauge" lighting can't be beat when driving at night.
While not as flashy, we also installed a 68 collapsible column, rag joint and new quick ratio steering box. Cheaper then an Ididit setup and looks stock. (Tilt would have been nice though)