My car had sat for 17 years before I got it going again last year. The fuel tank was empty, so I filled it with premium and ran it until now. One issue I had was a rather frequent clogging of the fuel filter and the fuel indicator did not work.
So, I ordered a new fuel sending unit and prepared to pull the tank so I could flush it out and get it going again. I assumed that the junk was mainly just old fuel and grit that had worked its way past the dry rotted cap gasket.
One of the reasons I expected this, is that the car is physically next to new. Take a look at how nice and shiny this tank looks from the outside: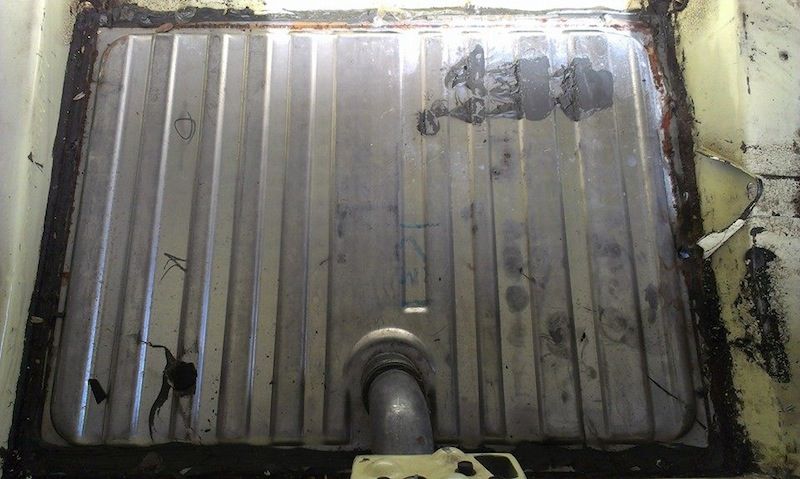 However, when I pulled the tank, a fuel-trash mixed leaked out profusely from the top seam that is supposed to be sealed. For those that haven't examined it, the tank appears to be friction welded and put together just like a two crust pie, complete with crimping marks around the top. The problem is, this tank's friction weld never took all the way around, which admitted an immense amount of garbage. Now, I've owned this car 38 years now, and it always smelled gassy, but I assumed that was carburetion problems, as it never ran right. So, this Mustang was basically like driving around with an open gas container in your trunk. I have no idea why it didn't catch fire. I measured 5 gallons of gas/slurry remaining, and the drain plug was inoperable due to build up of this goo. The best demonstration of how bad it was is the fuel sending unit.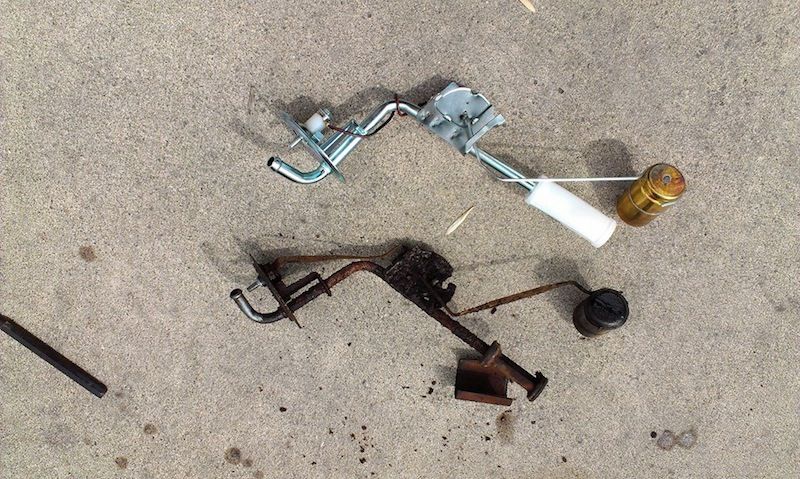 The point of this is, Vintage Mustang fuel tanks are iffy things. When I do another one, the first thing I will do is replace the tank. Prices for a replacement are around $100 and the operation is stupid simple/easy. Especially when you consider the potential consequences of not doing so.