---
Registered User
Posts: 889
Joined: Sun Oct 19, 2003 6:10 pm
Location: Michigan
It would be great if the exhaust flow was a salmon...It would be better where all cylinders collect and go to the turbo , like by that number on the manifold...I would not what to worry about if it is bad or not...but it looks like you are some what committed...They make an adapter that bolts between the manifold and the turbo but that may cause fitment issues.
66 Mustang Coupe
200 turbo w/lenco 4-spd
stock adj. rockers, stock timing set, ARP studs
best 1/4 mile ET 9.85/best mph 139 on 8 lbs progressing to 15 lbs boost
Went 9's when 10's was fast.
---
The manifold is from an Ak Miller 240/300 draw through setup.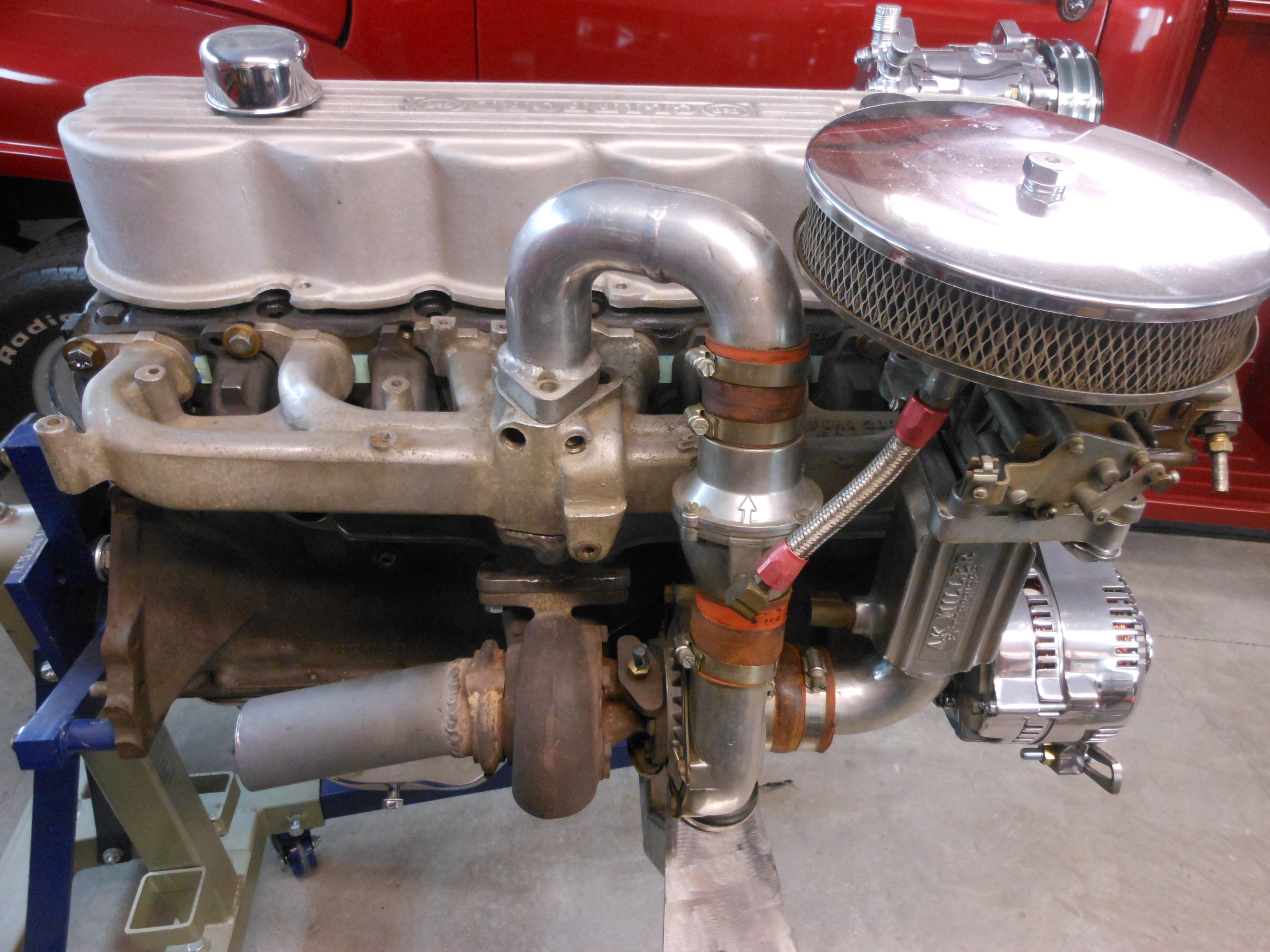 It uses an IMPCO inline boost controller on the outlet of the compressor. I want to use a wastegate instead. I looked at using an adapter, but it drops the turbo down too low which causes the compressor to hit the motor mount.
An alternative is to use a stock HD manifold and a J-bend with the wastegate attached right below the turbo, but I'd rather use the original manifold unless the new wastegate location won't work.
---
What was the problem with the IMPCO inline boost controller on the outlet of the compressor?

J.R.
SoCal
---
From what I've read it's restrictive even when fully open which in turns heats up the air mixture. Here's what the inside looks like: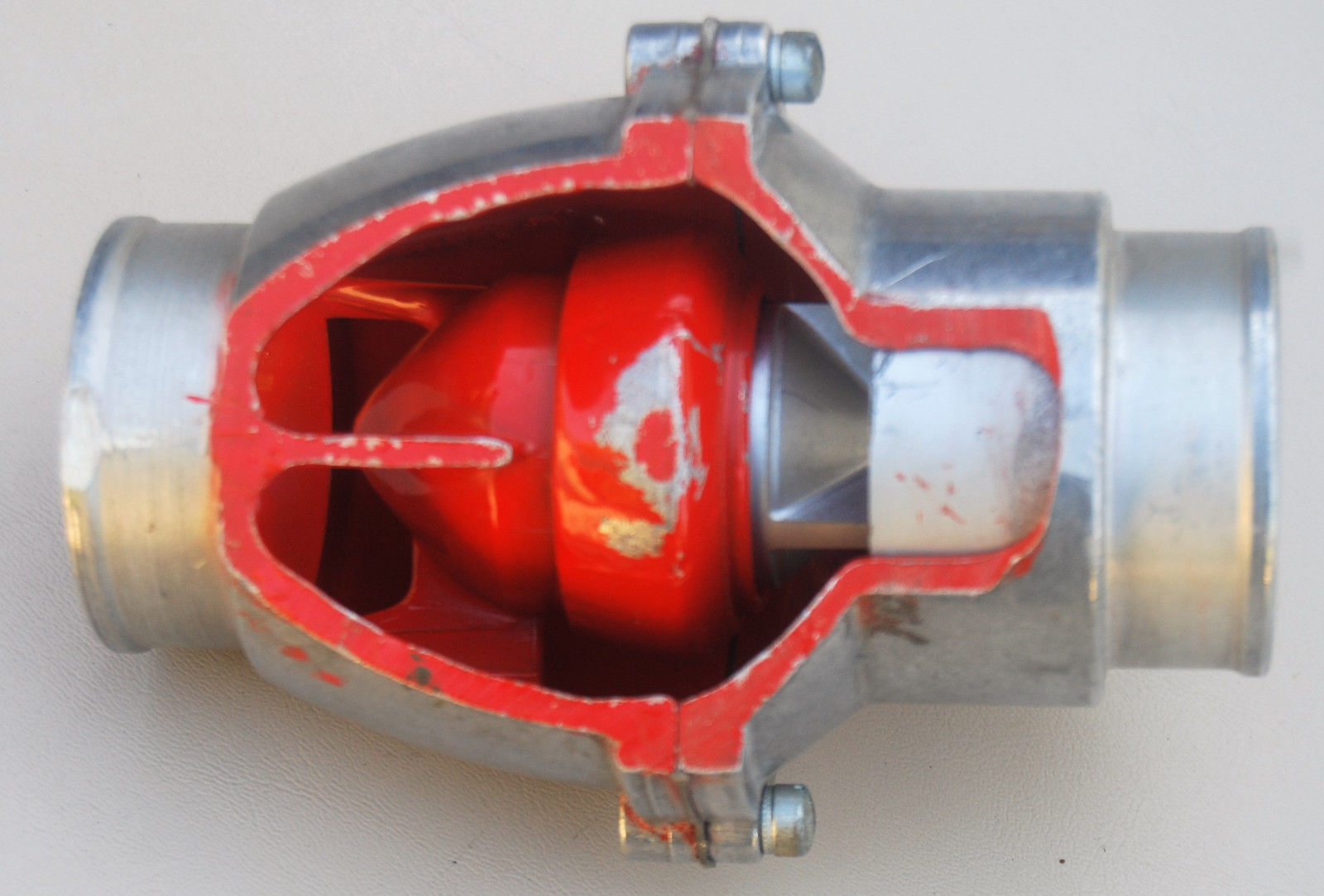 .
---
The location isn't ideal, but I have seen similar locations in log manifolds work fine, even at high horsepower, as long as it flows enough to prevent creep. Right above the outlet flange would be best if you have enough area, but I've also seen the "sloppy mechanics" way of mounting on the turbine scroll work.
1967 F-250 Crew Cab 2wd, 300 6cyl, T-170/RTS/TOD 4-speed overdrive
240 head, Offy C, EFI exhaust manifolds, Comp 268H, mandrel 2.5-3" exhaust, Edelbrock 500, Pertronix ignitor and coil, recurved dizzy. 200whp/300wtq
---
Who is online
Users browsing this forum: No registered users and 4 guests