I'm re-reporting the lost posts on Ford Australias decision to forgo car making between June 4 and Sun Jun 09, 2013.
Of that, Cool23 said
Cool23 wrote:I think the hackers have not liked me posting about Ford Australia ceasing production as every time the forum has been hacked the topic has vanished.
I was just doing another project, where I found this 23 minute video.plus my fave 280 hp XK
http://www.youtube.com/watch?v=K-q45n19XLM
http://www.youtube.com/watch?v=4QTgb4knAuI
In regards to that, I've reposted my take on the public announcement that Ford Australia is closed its manufacturing facility by 2015 due to uncompetitive costs verses China and other less developed, less expensive manufacturing areas. We've had this scepter hang over us before.
This time, its real.
Back then, I downloaded some pictures from a major right hand drive Peugoet 208 add and paraphrased what it was like for me, having been brought up with Aussie Fords since birth
http://www.stuff.co.nz/motoring/videos/ ... Peugeot-ad
Here is the post again:-
For me, the Ford Australia is the jewel in the Ford Motor Company crown.
Since the advent of the 1934 Ford Coupe Delivery
http://motor.history.sa.gov.au/collecti ... pe-utility
Ford Australia has wrapped conventional US parts into European esque size and esthetic, with generally great results. Okay, some of the six cylinder Cortina's may have been thrown together unloved in factories by jaded Aussies who sometimes delivered Monday and Friday quality to what was reliable stuff in England and Germany, but Aussie cars were subject to revisions needed to cope with the world most appalling roads baring maybee East Africa.
After all, the first Holden Commodores broke in half before there introduction, and German GM Opel Mechanical engineers were disbelieving of the Australian data on the loads a car towing a trailer or boat would receive.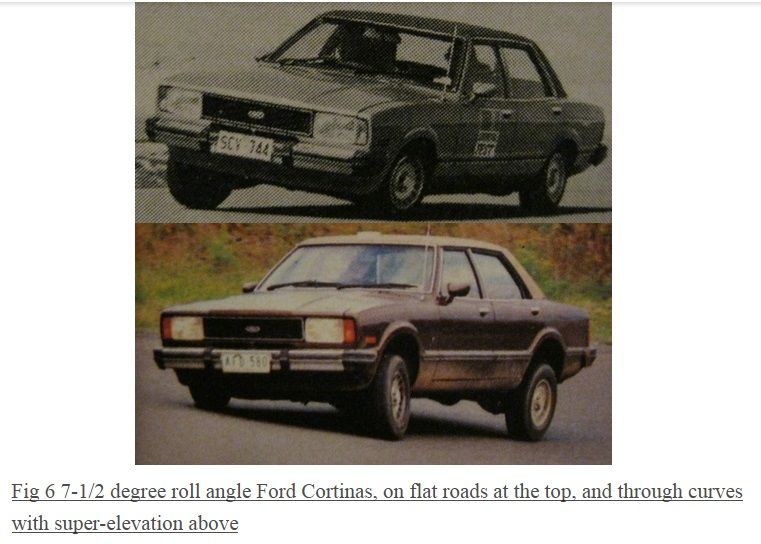 Those loads are why World Cars required a total redesign of every larger car until the major Austrailan road work in the 80's, 90's and 00's dragged the two lane plant mix roads into a proper low roughness tapestry. It took 5 years for Ford Australia to fix the 1960 XK Falcons US design structure short coming's, and 10 years for the 1971 TC Cortina to be corrected of its Ford of Europe muck ups. By 1981, the Cortina had its HVAC, suspension, local content and durability issues totally sorted, but it still dropped backlights and had build quality issues untill the Tom Pettigrew and Mercury Capri era forced massive changes. The Pommy Transit and US F100 coped by having beam front axles, the little Escort by being small enough to avoid bending moments which would snap an LTD or Fairlane.
Through it all, the sweetest versions were the XP and XA, XB and XC 'Hardtop' Coupes, but from 1967 to 1981 other X-shell Fords like the wagons, sedans and long wheel base LTD's were exported with Windsor and Cleveland V8's to international acclaim. They got a lot harder to shift the bigger they got. But who can forget the Gone green pano, the immortal Six pack 86 XF 4.1 Pannel Van.
So the demise of the Aussie Ford car is like Ford Australia as the pink race car
and the team that screwed it together for goddness knows who many years is like Penelope Pit Stop....they made gray Detroit slurry look goood.
But there was always the rest of the world, who kinda plays the Dick Darstedly.
Ultimately, the rest of the world can world can plot and scheme like this,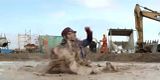 but it always seams to end up in the muck while the Aussies come up trumps. In 1981 to 1985, Ford Australia was the highest financially performing of Fords overseas outposts, probably because of Edsel Ford II's 1977-1981 influence.
But ultimately, the esck up drove is broke down and ditched, and the damsel then goes for the guy with the funny French car.
All the while, muttley sniggers.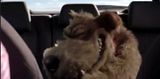 I under stand failing sales, just look at this graph, we used to hussle 65000 Falcons a year or more, now its below critical mass at 10000 odd or less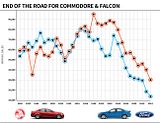 Since break even is a critical share holder issue, this cost /price issue is too real to ignore, and the whole reason that the awesome French Ford Vadette and Ponta Mousson Fords failed in the 50's. Ford axed that French base too early, mainly because, politically, Ford was on the outside of the Charles de Guall area, much like the Mitrand area Chrysler Europe and England was when it sold out to Peugoet in 1979.
Non the less, and without blame, the demise of Ford Australia as a car making base is because of the economics of Americas most favored nation, where health, safety and environmental issues are not costed out yet like they are in Australia. The Aussies need to do what the Germans did in 1980, charge a motza, and export the heck out of there mechanical beasts to the Arab and American quarter, but its all fallen of deaf ears at Dearborn.
The death of Aussie Falcons and small six cylinder based in liners is because the cost price formula is being traded off against the cheapest, most unrealistic, unsustainable labor price, just like the rare earth industry was in 1983 when China set suddenly set the lowest costs for those items, and resulted in California stopping mining. Now, the Chinese stop production, and suddenly the value of opening up mining in the USA is economic again.
Edited: Links updated 7 October 2016, last Day of Ford Oz manufacturing.