Hi all,
Can someone please tell me the stock port size of the inlet please.
Cheers
---
VIP Member
Posts: 6564
Joined: Sat Nov 09, 2002 10:40 am
Location: PO Box 7072 Dunedin 9011,South Island, NEW ZEALAND
Contact:
Blicky100 wrote:Hi all,
Can someone please tell me the stock port size of the inlet please.
Cheers
PM sent.
A circular approx 42.5 mm port.
Chat on the various forums here. These guys
really
know there stuff, and can help you out. For anything else, give me a call.
The US and Aussie scene is very different, the modifications you can do to a Ford Falcon Six in Australia and New Zealand are always going to be custom mods, because the whollopers will confiscate your ride.
And the 2V head or log headed Falcon sixes are so very different between countries.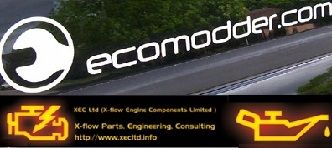 XEC Ltd ICBE's Inter Continental Ballistic Engines-FAZER 6

Bi
(M112 & EEC5) or
FAZER 6

Ti
(GT3582 & EEC5) 425 HP 4.1L/250 I-6
FAZER 6

V0
3x2-BBL Holley 188 HP 3.3L/200 I-6 or 235 HP 4.1L/250 I-6
X-Flow Engine Components Ltd
http://www.xecltd.info/?rd=10
---
Who is online
Users browsing this forum: No registered users and 4 guests