Toyoda Invasion rant again, but this time, I need YOUR HELP!
Two things.
Ist is
Its happened again. Another Toyota for Ashley-SAN
Akio Toyoda and his family have continued to win over all members of my family....
My Wife was first (WILL NEVER OWN ANOTHER FORD)
My eldest Daughter (I drive her 1990 Toyota Corolla 1.3 XL Multivalve AE92
My Son (Has never had anything else but a Toyota, except for one 1993 Mitsubishi Galant..eight cars since 2007, this is his 7th)
His 1993 Toyota Corona Twin Cam sedan got tail rammed by a 2011 Holden Commodore, and witten off. The car got picked up yeasterday, but my son has already bought a 1995 Hardtop four door Trueno Marino (He calls it the Deano Merino, just to pi55 me off...My name is Dean, and a merino is a sheep..).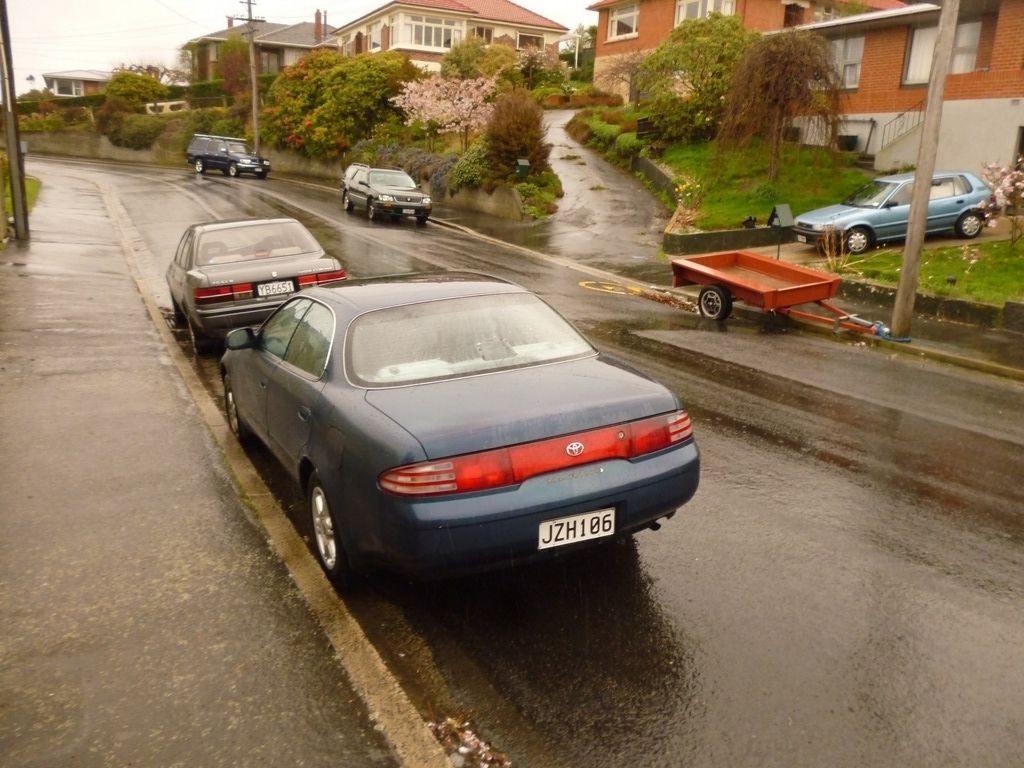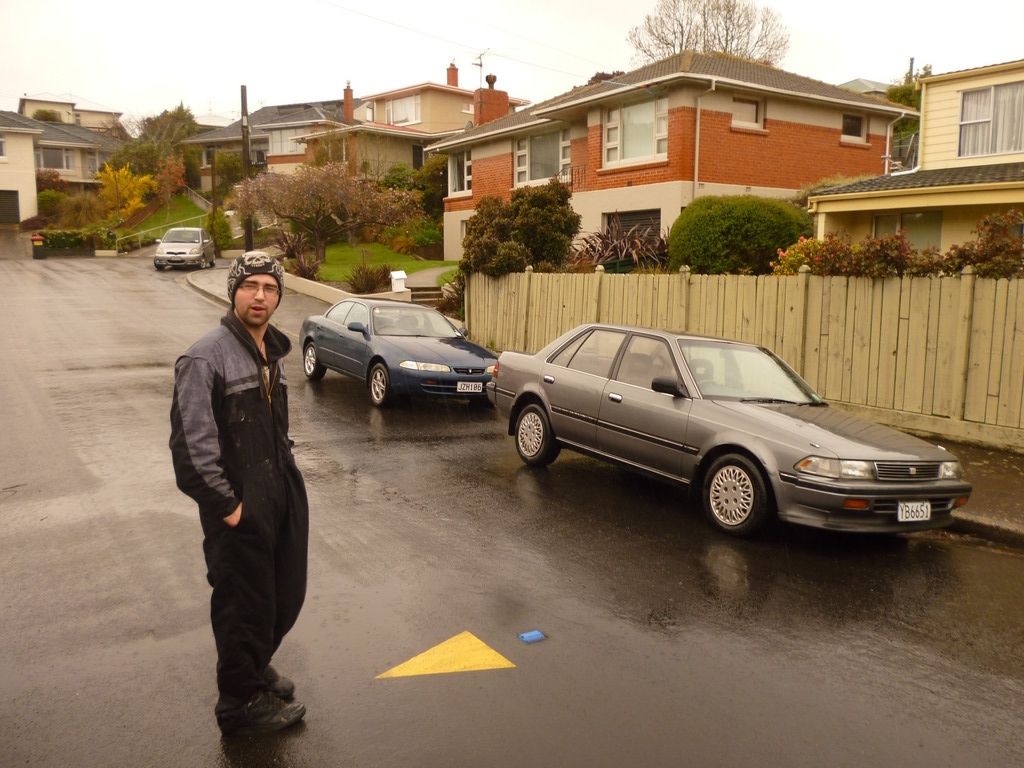 except me and my youngest 17 yo daughter, we've all been Sho+gunned!
Forced to grovel in a mild form of recievership doing preventative maintenance on my Wifes RAV4 ( I researched it, made some tools, experiemented on my friends Toyotas, and then I offered to do the head gasket, buddy. Its just that no one told me the 4wd RAV4 with rare 170 hp engine is murder to work on, unlike any other Toyota, even a turbo Celica GT4 is easier. After fashioning some and buying others, six service tools later, I'm almost there), I'm used to the worst a car can do.
So 2ND, And The Reason For This Post:-
Power supply issues. Its not under Electricity, though. Its a non Ford, so I stuck it here so yall could laugh a little. Or cry. Or, maybee, get a little Angra Mainyu, um, angry....
$ave me from the charge of the
brigade!
The back ground is. My lack of a proper car at the moment means I use my daughters 90 Toyota Corolla 1.3 XL Multivalve AE92.
Its really special car:
Wouldn't pull a sailor off your sister,
does 60 to the US gallon at 55,
and has the typical Toyota Angel of Death Electrics.
Its like the Lucas Angle of Darkness, only Japanese.
Like my old 1982 Toyota Corona before my son bent it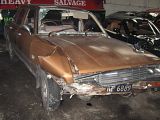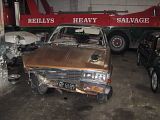 and the 1993 he's just had written off.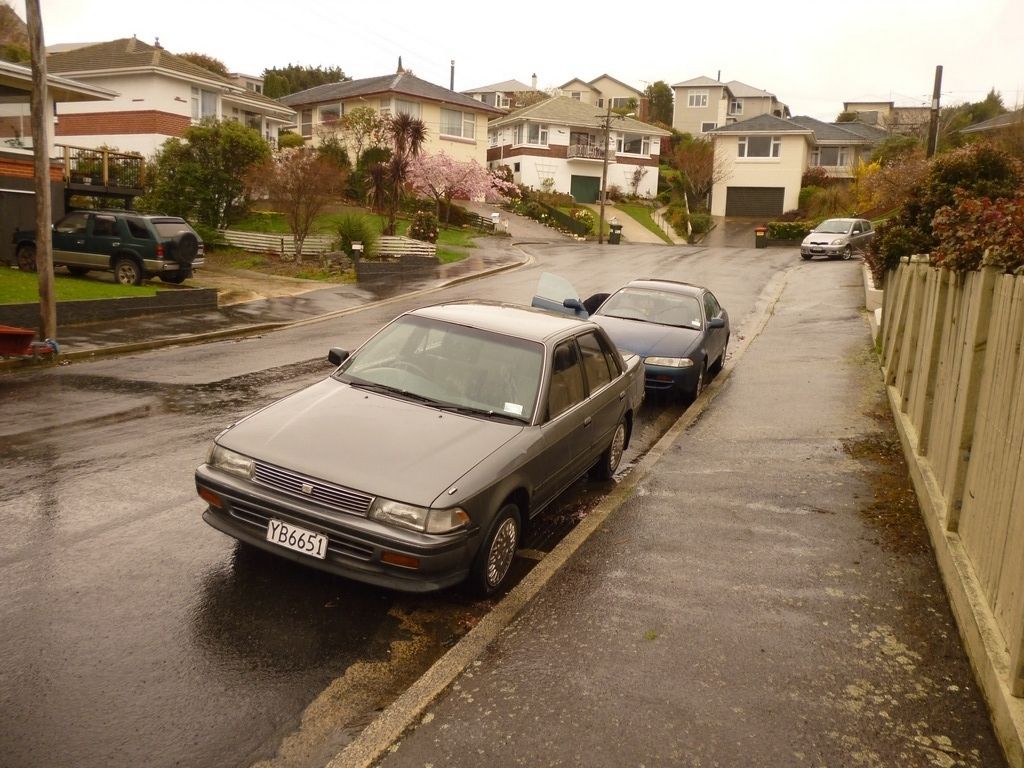 This little number has an approx 0.013 amp constant load draw which flattens the battery, and prevents a brand new, reconditioned, or existing alternator charging the battery. (13, because its a BAAD NUMBER)
You have to pull the earth terminal wire when its stopped, or the battery will go dead in a week. Off course everyone wants to steal a Toyota, don't they?
You then find that it will top up the battery in certain cases, but its not enough to stop the inevitiable. Insuffucent Input. Both my son and I have been stranded by these kinds of charging systems four times in total with these three cars.
It starts like this. With a nice, new, rectangular battery with, oh, say, a 13.89 volter, it then drops to 12, 11, 10, 9, then , when it gets dark, the lights go on, like you do, and whammo, the ignition cuts out if you've got the lights on. 9 volts becomes 4.89 volts. Turning the lights off restors the ignition, but its Bad and Wrong to drive around in the dark without lights, just so that your car won't stall.
Last night, I had to check on a seal join at a bridge as part of my State Highway Audits. I naturally left the Nissan Stagea awd station wagon, and decided to go check with the Toyota. Of course, I carried my 13.89 volt Marine Battery in the passanger seat, strapped in with a board to stop it shifting. And some jumper leads. And my multi meter/Class 4. Back lit, so you can, like, see it in the dark...
Little did I know what was going to happen...
The Same Toyodic Visitation of the Persian Ahur Mazda.
I would have been more happy if it was like National Lampoon's Christmas Vacation when Clark Griswold is trapped in the attic and must amuse himself by watching the films on a projector. He found, you know, a Mazda light bulb.
You know, the old GE light bulb maker from Mineappolis, branded Mazda. Before Hank the Deuce bought it out..and used it on Toyo Kogyo cars.
Lamps are like people...
https://www.youtube.com/watch?v=yKDH-cuH3nE
Last night, at 11 pm the lights went out, and I was an hour from home, and suddenly, I realised I might be a little bit on the dim side when I got boxed in by two trucks, and the lights started to dim, the engine misfired, the hubcap came off the car, and I had no where to turn off. Dang..
Eventully, getting to the shoulder, I killed the lights (with the Looser in the Cruise control) and out came the multi meter while the car was still idling. 4.89 volts wit the lights off. Not good. Adding the jumper leads, strung through the hood, in the pasenger window, and on to the Marine battery, I hooked it up and got 12.68 volts with the lights on. YE--YYAAA!
I sang my old 1970's New Zealand song from the TV add on the way home...
MAZDA LIGHT BULBS
Down in the factory where the lights come from
The Mazda man puts his thinking cap on.
And he made a light.
A wonder light.
And he called it Mazda Wonder Light.
Then he took the boxes to the shops.
With different colours on the tops.
Now you can tell what Watt you've got.
Now you can tell what Watt you've got.
That's bright.. That's light..
That's Mazda Wonder Light.

There's no bulb that's brighter - than a Mazda Wonder Light.
The very same time as I then b-lined it home at 62 mph for the next hour, getting home at midnight. Thank the Fastival of Lights for that.
I recharged both batteries today. Since my son has had so many Toyotas, we've gotten a lot of parts. I've swapped in three different, new alternators and rectifiers over the last 2 years, since we got the car in 2014. They work fine. Its the power supply from the battery to the car thats pulling the load, and I'm not sure where. Its not the interior light. Cigarette lighter, a typical Toyota light fuse number, doesn't work.
So now, I've got a question. Where is the 0.13 amp current draw coming from (or going to0 , and what do I do to ensure IT WONT HAPPEN AGAIN.
My son, before his car got sidelined, asked me to do a Parasitic Draw Test. He sent me this link, and said we should both attack our Toyotas with a multi meter at the same time.
I've consulted the ETCG video "How To Perform a Parasitic Draw Test - EricTheCarGuy "
https://www.youtube.com/watch?v=KF1gijj03_0
Its NOT the interior light.
I've only got 16 fuses to pull. I'm taking bets on which one the loss is at...