I got this information from a random guy on the internet named buening, I've never seen him do a build thread on these, but if I find one, I'll post it.
Because the forum is limited as is photobucket.. I'll be posting images of pdf files. Where available I will denote that a PDF is also available. And as always.. if you want, just ask.
We all know there are about a billion different types of these out there in the world. The ones I am building (when complete) should look a lot like these..
Part #: ST-STSR
Price: $399.00
Now I'm not poor, but that number makes my sphincter pucker just a little bit... So I hit the internet, clearly there must be something that is a little less expensive and that a guy can do himself without endangering his family..
I've emailed, chatted, and generally harassed buening on a couple forums now and he seems to be of like mind. And luckily he seems to be a project or two ahead of me at all times.
so he tells me that he is giving away plans on DIY
strut
rods
, I being an internet information hoarder ask for it. He graciously sends it.
The Big Picture (available as a DXF)

Plate Dimensions (both available as pdf)
V1
V2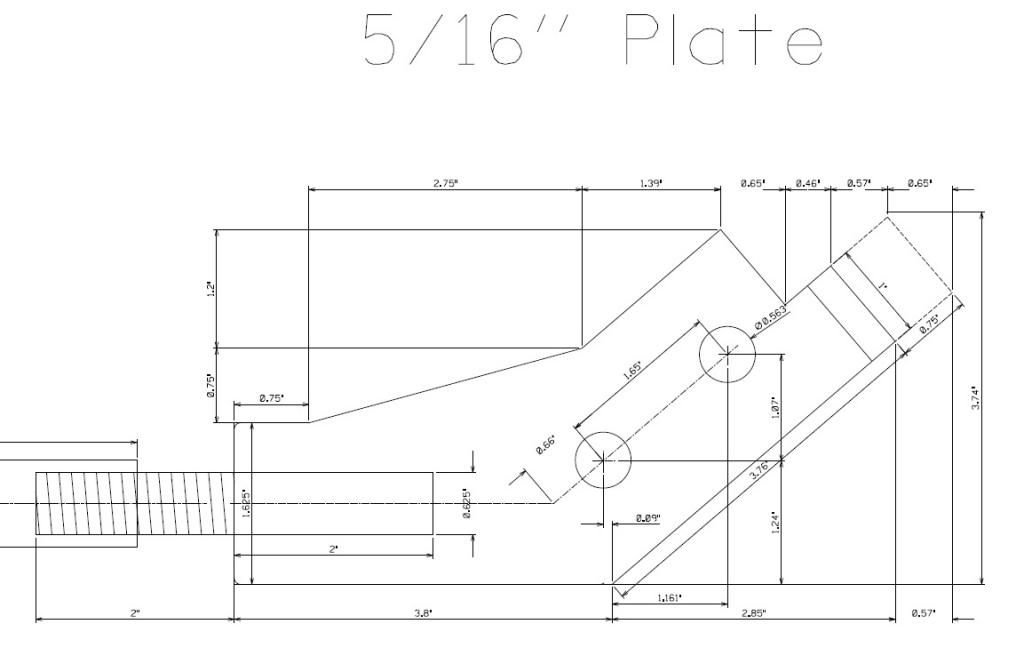 The differences between V1 and V2 are that he says V1 is designed to work better with coil over spring conversions and V2 is more of a standard style.
The Clevis Dimensions (pdf available)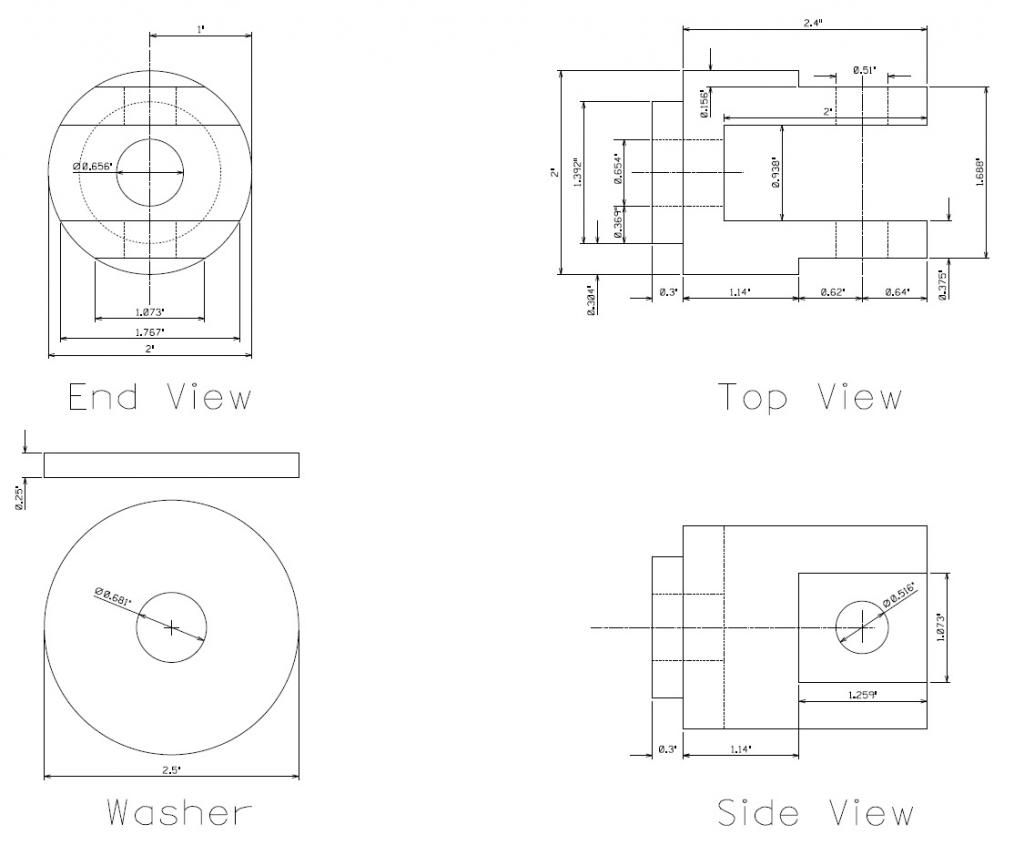 The process
I started by finding a piece of 2" round stock in the recycle bin at work and then cutting it into 3" long sections
After the parts were cut, I chucked them into a lathe.
First the ends were faced
And then the step was cut per the instructions. I didn't take a picture of it, but I also used the lathe to center drill the 0.654" hole (21/32nds drill bit)
Which leaves me with the half finished clevis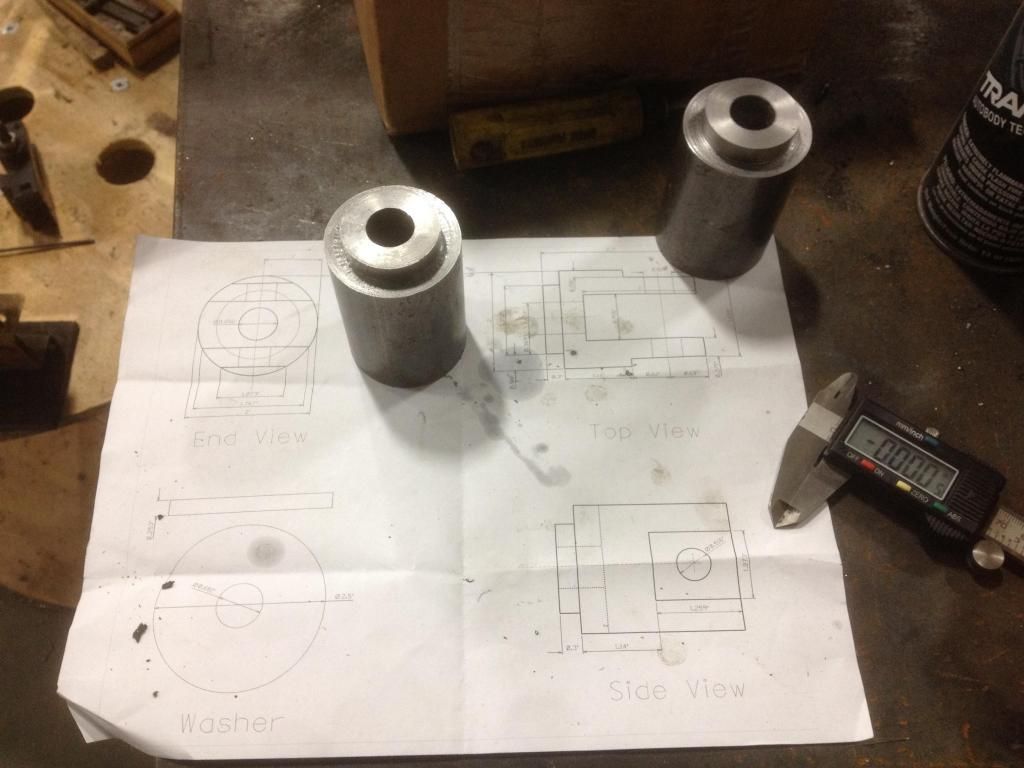 For the Lower Control Arm (LCA) plate, again I worked with buening and he sent me individual (DXF/DWG) files so that I could plasma cut the plates.
I nested them with a bunch of other parts.. on a 2ft x 5ft piece of flat plate 3/8" A36 that I bought through work.
You will see several interesting things, like a custom 2pc 300 intake/exhaust flange set for clintonvillian, a custom 1pc 300 intake/exhaust for me (and a spare), some brake parts for clintonvillian, and some parts for my 6.0L powerstroke, center mount engine lift plate (my design) and Injector Pressure Regulator (IPR) removal wrenches, also my design.
A few moments later, presto... LCA plates suitable for '67-70 Mustangs
Next will be determining what to use for the threaded tube and where to buy heim joints.
For the LCA plate I will buy a left handed 5/8" bolt and cut the head off it, then have the bolt shaft welded in place.