Shock
tower
stresses and cracks are fairly common on their own, and when Ford was hitting their stride in the Trans Am Racing series they added additional bracing to the lower portion of the shock
tower
, commonly called Boss modifications, to really take the abuse of road racing.
There are a few articles on the internet of people doing these modifications to Mustangs, I've posted this one on here before.
Building Export Brace -- FordSix Forum
They typically look like this once welded in place.
From another website, this is how the installation goes together.
Shock

tower

reinforcement - Day 2 -- StangFix.com
It is his description that makes me want to do it..
Well, after two days of toil in hot weather, I finally got my shock towers stripped and my shock

tower

reinforcement plates installed... mostly.

I started with a Pro-motorsports reinforcement kit for the 65

Mustang

and after A LOT of messaging, I finally got it looking half-way good. Each piece had to be heavily modified to even come close and even then, there are pretty large gaps at the bottom of the wrap-a-round pieces. In order to make the setup a little stronger and to ease installation, I drilled 1/2" holes in the 1/8" plates and spot welded each piece to the

tower

. Next step is to stitch weld the top and bottom joints. I would have completed the job today but I ran out of welding wire.

Lesson learned:

•I should have sourced the metal myself and done this.. but cutting out the 1/8" steel would have been a pain in the ass.

•I know it's hard to get a pre-fabbed kit like this to fit every car, but I had to do a lot of re-bending and forming to get these pieces to fit right

•My welder, a Millermatic 211, kicks major ass. It did everything that I need it to and it makes spot welds like a champ

•I don't think I'll ever willingly want to do this ever again.. :barf
You can buy
Mustang
Kits though places like Opentracker Racing Products
Shock

tower

repair/ reinforcement kit (1967-1970)
$199
or
Pro-Motorsports
Mustang

Shock

Tower

Repair/Reinforcement Kit
$219.65 (plus $65 for 65/66 -- ouch)
But I'd never seen a kit or that anybody had done it to an early Falcon until yesterday when I was reading a thread on TFFN.net
Craig510 -- 1963 Falcon Futra 500 -- TRFN.net
These are the braces he used on the inside of the shock
tower
, all made from 1/8" CRS plate.
The first layer in place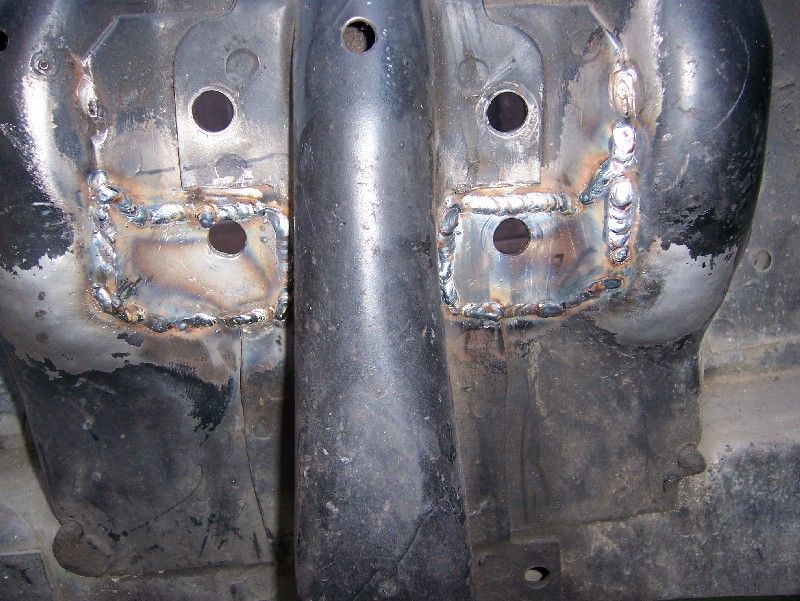 He ground the welds flat and added a second layer.
And hid it all under a layer of black paint.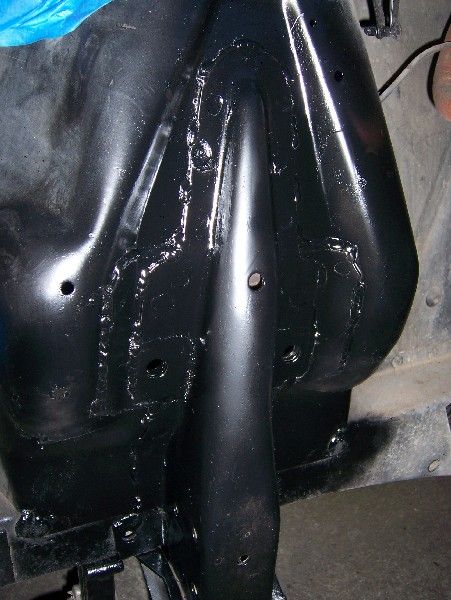 I hit a URL limit, grr..