Click Here -> Please Consider Making a PayPal Contribution to the FordSix Forum!
2018 Contributors:

StarDiero75, curts56, DannyG, B RON CO, wsa111, Captainslow42, falconcritter
Econoline, THE FRENCHTOWN FLYER, 95FordFleetside, turbo6, Max_Effort, WorldChampGramp
cr_bobcat, C.S.Designs, pmuller9, gus91326, rwbrooks50, rocklord, drag-200stang, Big64my79Effie, CNC-Dude, gb500

2019 Contributors:

NJwpod, 1strodeo, mightynorseman, maxtrux, 6d7coupe, broncr, Phase3, 68Flareside240
Unknown->> S.Wickett, D.Blaine - Please PM me (1966Mustang) and lemme know who you are!
Registered User
Posts: 177
Joined: Wed Jun 07, 2006 4:55 pm
Location: Forney, TX
PMs in Outbox will not send?

What can I do.


Rick
---
They are sent when the addressee opens them. They stay there 'unsent' until that time. Not quite like email.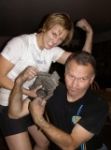 Livin' the dream. Dad n' daughter.
---
Registered User
Posts: 177
Joined: Wed Jun 07, 2006 4:55 pm
Location: Forney, TX
---
Who is online
Users browsing this forum: No registered users and 3 guests