Eight years ago, I installed the Alfa Romeo pressure plate in place of the typical crap rebuilt three finger pressure plate. Last week, after over 100,000 miles of absolutely care free use, something broke. Actually -two- things broke. First was the snap ring keeping the pinion gear on starter (I'm using a 390 gear reduction starter), the second was the spring clip on the throwout bearing.
The first could have been fixed quickly, the second meant it was time to drop the T5.
Waaaay back then, I had mild concerns using a TO bearing that was not quite a match for the Alfa PP spring finger profile, but heck, it was an experiment!
After all this time I was curious as what kind of wear would be seen. As it turned out... A LOT: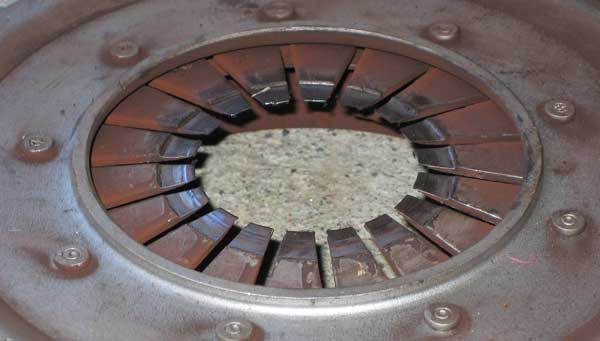 Compare to a new Alfa PP: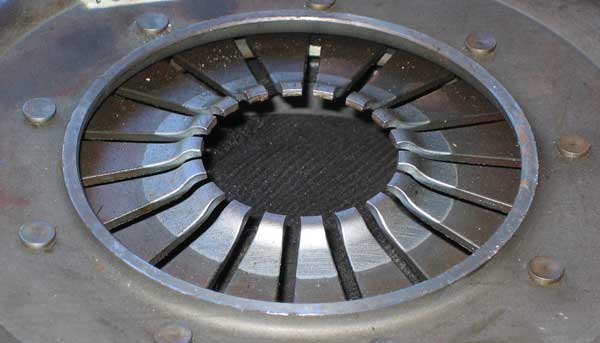 Pretty much scrap! Maybe another couple months before total failure? Still, a successful experiment, considering the number of junk rebuild three finger PPs I went through.
For the replacement, I went with a Mercedes 190 PP (far cheaper, same dimensions), which has flat fingers. I forgot to take pics, though. New clutch, pilot bushing, new TO bearing.
Another discovery was that the pilot bushing was fairly well hogged out. I had a clue on this one, as there was steadily worsening shudder during clutch engagement over the last year.
So, everything is new again. We'll see how long this PP lasts.
Rick(wrench)