previous discussion:
The 4 lug Maverick rear is the closest cousin to a bolt in you will find. You will need the later-bigger spring plates and U-Bolts and the Mav's had staggered shox so you may need the "left" plate from a late 60's stang or simply cut and weld the shock tab.
Other than that, I found the earlier brake backing plates are @ .040 undersize for bearing and won't work with the 8" axles.
IThe flexible vent line on the 8" is shorter than on the early axle. The vent/brass junction bolt is smaller also.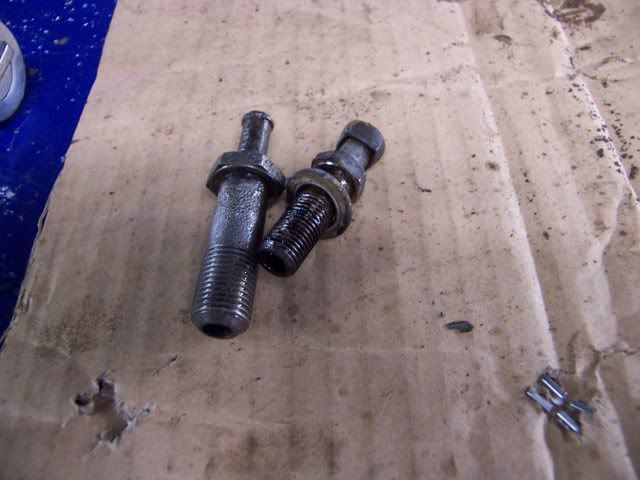 I bent the rear brake line longer and extended the brake line hangar @ 2" .
8" rear from 71 MAv in '61 Comet with '71 backing plates and shoes from the '61: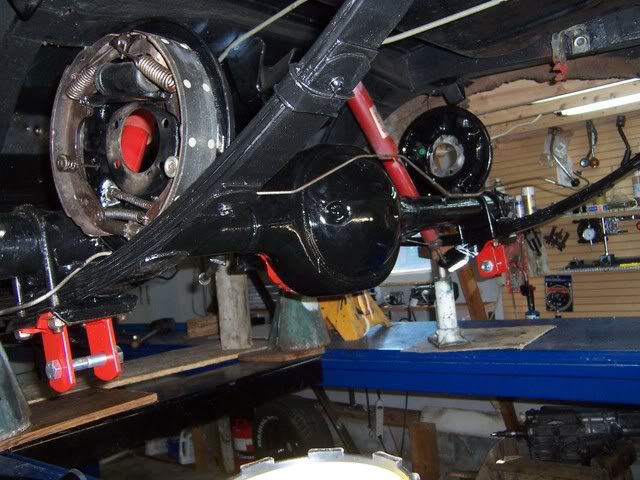 TO keep 4 lug- SIX theme, the '61 uses heavier duty 71 Maverick 4 lug spindles with Scarebird disc swap: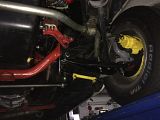 have fun