75 F250, looking for pedals and a transmission tunnel cover.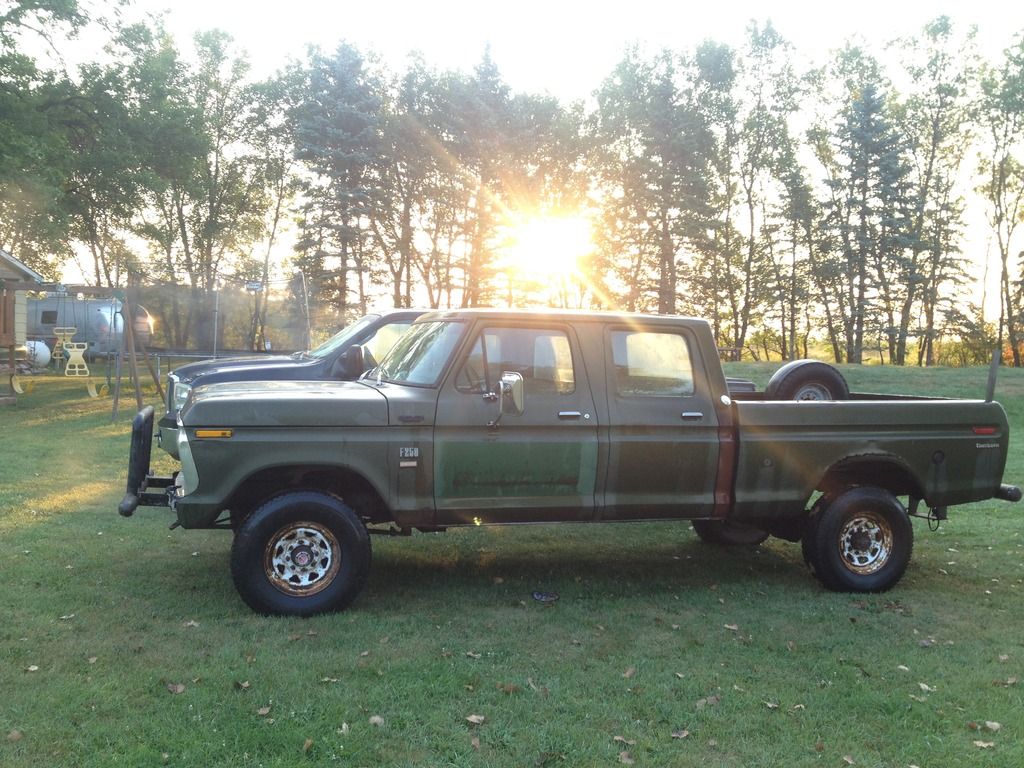 Plan for mine is to run it as it is, and gather parts for a better drivetrain.
I don't know if that will be a manual or auto in the end, but I will gather parts to do both, but I doubt I till install a 4 speed, a 3speed OD -- maybe, a M5OD -- possibly, a ZF5 -- if I can find one.
I have been planning some other updates,
1999-2004 front leaf springs
2008+ rear leaf springs
at a local salvage yard, these would be $150/pr, $200/pr respectively.
And a shackle reversal on the rear.
I want to soften up the ride as well as add some carrying capacity.
I talked to a guy yesterday about possibly acquiring factory AC components (firewall box, under dash ducting)
The guys on the Old Ford Crew Cab forum say that 1999+ crew cab seats bolt in with little fan fare, so I will start researching prices for front and rear seats.
Both of my gas tanks have rust, the previous owner warned me not to even try using the in-cab tank.
So I am going to upgrade the rear 19gallon tank to a 38 gallon unit, like this.
1973-79 F100 - F150 - F250 -- 38 Gallon Extra Capacity Gas Tank -- LMCTruck.com
Looks like they also offer the other tank that I want; this one fits under the box and has a 20-22.5gallon capacity.
1973-79 F100 - F150 - F250 -- Side-Mount Steel Gas Tanks -- LMCTruck.com
tom954x4 wrote: I have no need for a third truck.
What has "NEED" got to do with it?