Click Here -> Please Consider Making a PayPal Contribution to the FordSix Forum!
2018 Contributors:

StarDiero75, curts56, DannyG, B RON CO, wsa111, Captainslow42, falconcritter
Econoline, THE FRENCHTOWN FLYER, 95FordFleetside, turbo6, Max_Effort, WorldChampGramp
cr_bobcat, C.S.Designs, pmuller9, gus91326, rwbrooks50, rocklord, drag-200stang, Big64my79Effie, CNC-Dude, gb500

2019 Contributors:

NJwpod, 1strodeo, mightynorseman, maxtrux, 6d7coupe, broncr, Phase3, 68Flareside240
Unknown->> S.Wickett, D.Blaine - Please PM me (1966Mustang) and lemme know who you are!
---
Registered User
Posts: 995
Joined: Sun Oct 19, 2003 6:10 pm
Location: Michigan
It was so good that the oil company's killed it!
66 Mustang Coupe
200 turbo w/lenco 4-spd
stock adj. rockers, stock timing set, ARP studs
best 1/4 mile ET 9.85/best mph 139 on 8 lbs progressing to 15 lbs boost
Went 9's when 10's was fast.
---
Global Moderator
Posts: 8664
Joined: Sun Jan 03, 2010 4:46 pm
Location: Flagstaff, Az. 86005 near the old Route 66
sure thing!
A bad day Drag Racing is still better than a good day at work!
I am still hunting for a project car to build but with my current low budget it's not looking so good. My Ex- Fleet of Sixes these are all long gone!
1954 Customline 223 3 speed with O/D, 1963 Fairlane project drag car with BB6, 1977 Maverick 250 with C4, 1994 F-150 a 300 with 5 speed.
---
Registered User
Posts: 174
Joined: Wed Nov 05, 2003 10:18 pm
Location: Tyngsboro, MA
This reminds me of professor Irwin Corey. I'm sure he had to be the originator of this design.
65 Falcon Futura hardtop, FSD's 250, T5, 4:11's
---
Registered User
Posts: 4307
Joined: Sat Oct 24, 2009 9:51 am
Location: Lawrence Swamp, S. Amherst, MA
Prof Irwin Corey, yes they could both do it w/a straight face.
Too funny, but kinda close too...

Thanks for the post, pmuller!
"Big thing is only make one change at a time. Change 2 or more things at a time it becomes difficult to figure which change helped or hurt" turbo2256b » 1/16/2017
Chad - '70 LUEB on '77 frame (i.e. PS, D44, trapezoidal BB 9", 4.11), 250, NV 3550 & DSII to B transplanted, "T" D20/PTO, 2" SL, 1" BL, 4 discs, 33"X15", tool boxes, etc.
Seeking
: Hydraulic gear motor for Koenig pto.
chrlsful@aol.com
(413) 259-1749
---
VIP Member
Posts: 6605
Joined: Sat Nov 09, 2002 10:40 am
Location: PO Box 7072 Dunedin 9011,South Island, NEW ZEALAND
Contact:
At last, a use for 3 minutes and 38 seconds on billable non productive time.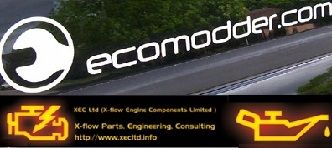 XEC Ltd ICBE's Inter Continental Ballistic Engines-FAZER 6

Bi
(M112 & EEC5) or
FAZER 6

Ti
(GT3582 & EEC5) 425 HP 4.1L/250 I-6
FAZER 6

V0
3x2-BBL Holley 188 HP 3.3L/200 I-6 or 235 HP 4.1L/250 I-6
X-Flow Engine Components Ltd
http://www.xecltd.info/?rd=10
---
Who is online
Users browsing this forum: No registered users and 1 guest