I finally got my new project Falcon yesterday ! It's a 1965 two door Delux Sedan, it cost me $1200.00. Came with a C4 tranny, a 170 and a 200 inline six, a shop manual and two spare wheels and tires and not to mention the thousands of dollars worth of brand new parts from dearborn classic and falcon parts.com and Northwest Classic Falcon INC. All in the package with receipts. Brand New Grant GT steering wheel, Mustang Bucket Seats, the list goes on. I had no idea the car was coming with so many goodies.
I haven't taken any pictures of my own yet, i'm still worn out from the 17 hours of driving but here are some pictures the previous owner took of the car before they tore it down and after they tore it down and pressure washed it. Right now it's just a frame with the shell on it, no glass or anything is on, it's bare bone ready to restore from the ground up. The body is incredibly straight, it's amazing how good of shape it's in.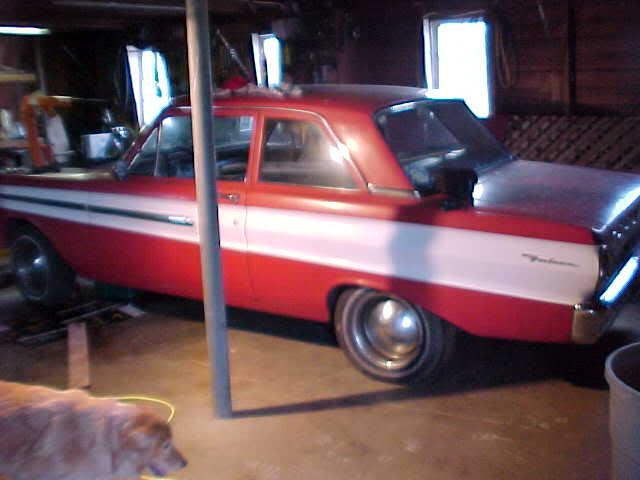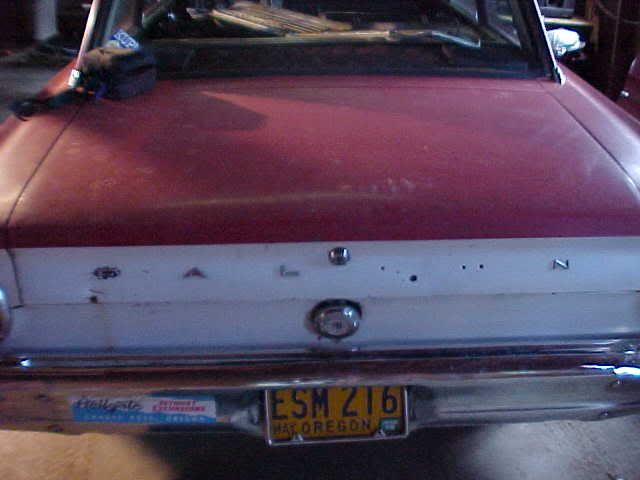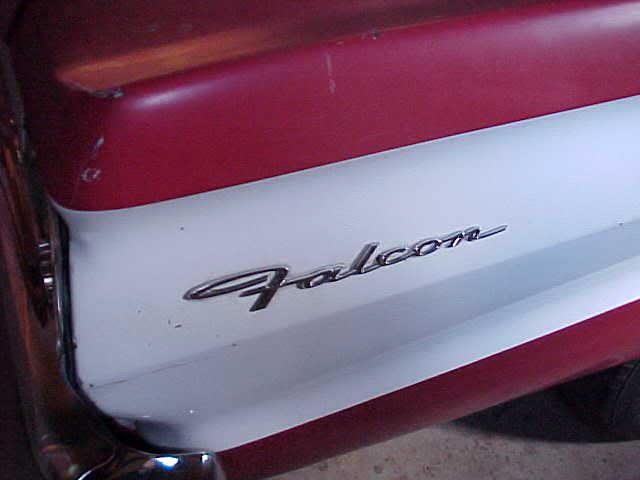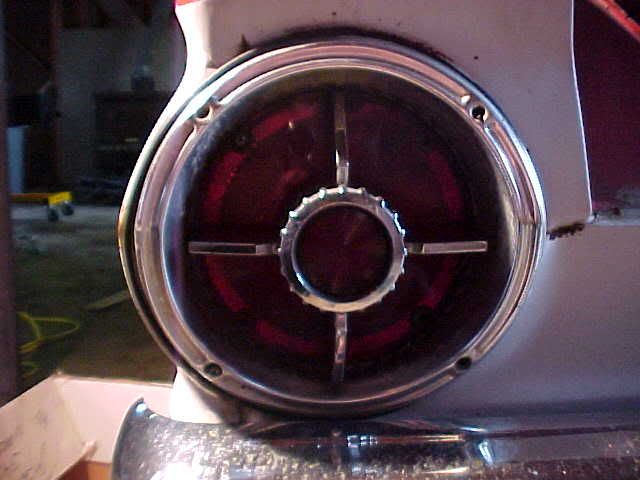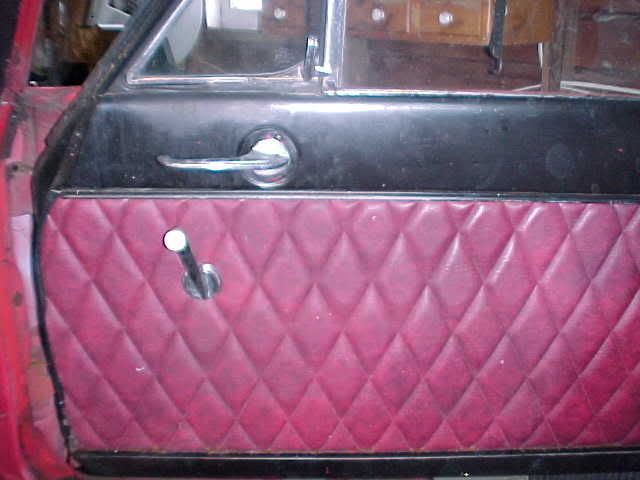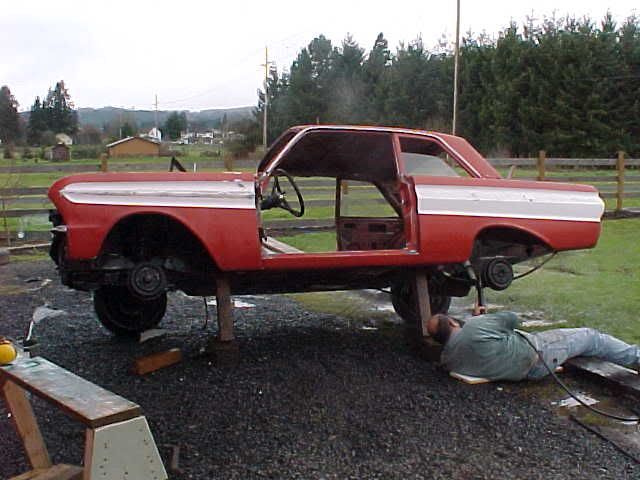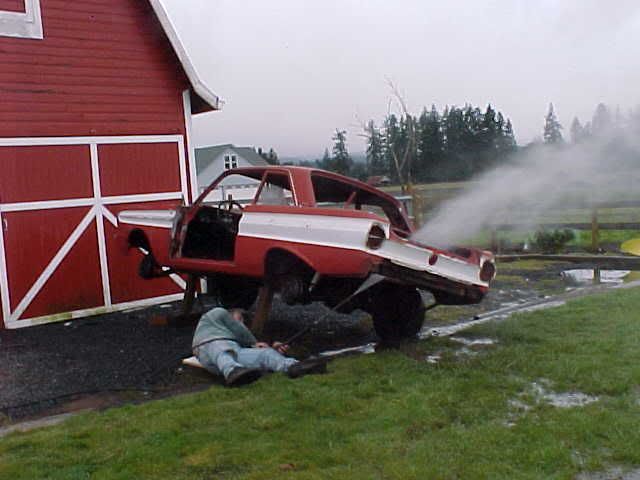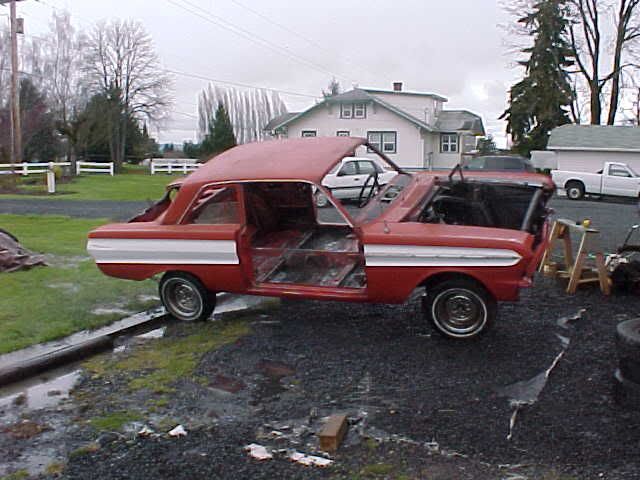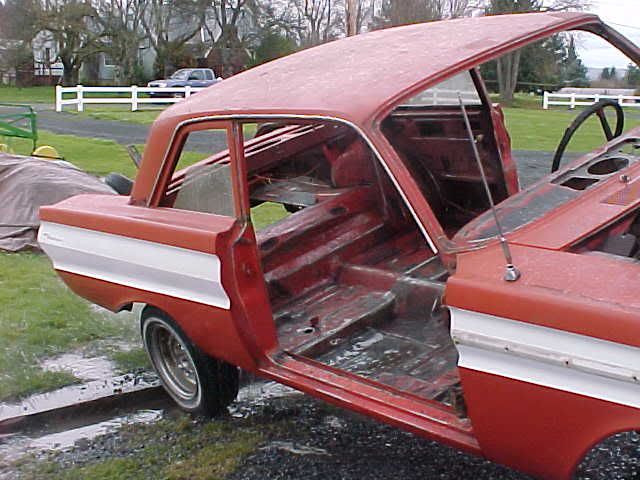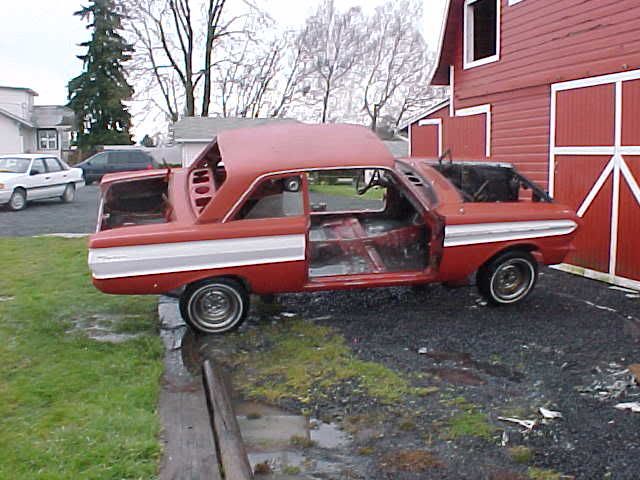 They bought this car back in 1995 and drove it home. Stored it in a garage for a few years then started the tear down process. They then began buying and collecting parts for it then stopped. For ten years the car and all it's parts have been sitting in a garage packed away, neglected. Now I get to pick up where they left off. I'm going to put the 1981 200 i bought in there with a tri carb set up. I wanted to do a manual transmission but now that I have this C4 tranny, i'm not sure what to do. I could sell the C4, but can i do that ? since this car originally had an auto trans, is that the only thing it is able to have ? Would i have to do some customizing ?