Brain storming the planned dual alternator set up I have planned. I'm thining of using the US 250 style Granada L and C code drivers side alternator set up, with the US 200 T/L and B code A/C and alternator on the passenger side.
http://fordsix.com/forum/viewtopic.php? ... 09#p515209
xctasy wrote:Type 2: X-shell for US 250 up to 1970.5 to 1980. This is a Monarch 4.1, last year made. Typical of Fords engineering, they swapped air pump and a/c positions between the Fox body and X-cars. Early 4.1 and 250's generally followed the V8 York or Techumsehr air con pump position on drivers side, but from 1976, a Frigidaire Type A6 low mount passenger side air con unit was used.

L-code 250's (1968-1979) and C-code 4.1's (1980-1981) were interesting in that Ford did some major A/C and air pump changes in the X-shell and later full frame Torino bodies it sat in. You can mix and match bits, but both 3.3's and 4.1's need massaging to fit headers.

With the air pump gone, here is what the long low mount L-code Frigidaire Type A6 a/c pump is like
Here's the total power drill....
I've got two light bars with four (4) 55 watt halogen bulbs. Before I had to come up with replacement cost on three defenct laptop computers with there defective battery packs, my Lion batteries would all you to data log without the old 300w inverter on, but now, I need some more volts since there is no backup battery for my more reliable Tower computer. The progession back to needing more power is becasue I don't want to have laptop battery problems, or tablet data management issues, and I need to combat in service computer and power supply problems by providing more reliable power in the field.
thesameguy
has a two board computer power supply device that might help long term, but I still have pretty aggressive night and day time warning lighting requirments. I don't want High Intensity bulbs, as they amp up the viwing public, this is not a squad car, its a road survey vehicle which operates in traffic.
since I have a spare alternator and a need for a 5 th auxilary battery, I'm thinking I will run the light bar off a second alternator.
The buckets of instant sunshine are like this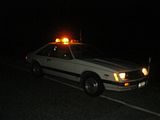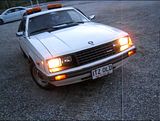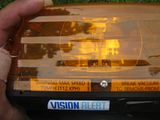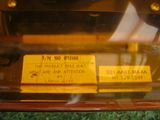 Used to drive them off the Mustang cigarette lighter. I think I need to set up a 5th Auxilary Battery in the engine bay (Drivers Side, as per EFI Fox 5.0's, 3.8's and 2.3's), via a second auxilary Alternator.
In addition, I have
1. A 240 volt, 350 watt Computer tower (no longer a lap top) driven from a 1000 Watt inverter from Battery 1 (Engine Bay Pasenger side, Stock Fox Mustang I6).
2. It drives one of three Canon Camereas via USB, for a cheap GoPrO Style right of way image logging system.
3. A Cannon IP100 Pixma printer, 240 volt charger
4. A Mustang Cigarette lighter powered 7" computer screen
5. A Mustang Cigarette lighter powered internet WIFI (4.5 volt USB )
6. A data logger that needs 13.5 volts off Auxilarry Battery 2 (Marine Battery Box in hatch area of trunk, passenger side rear)
7.Two Honeywell Proximity Sensors (4.5 volts each off Auxilarry Battery 2)
8. Two Bernstien Proximity Sensors (4.5 volts each off Auxilarry Battery 2)
9. A Precison oddometer which is driven off an Auxailry 12v Bttery 3 ( in the glove box), needs 11 volts to function at night , as it includes LCD screen backlighting)
10. A Jump Carry 950 toemergency startup Auxailry 12v battery 1 or 2, which is driven off the 240 volt 1000w inverter with the engine running to charge. (Stored in trunk)
11. Other nomal Mustang Fox power drains are:
Stereo,
interior, hatch and under hood Light group (four bulbs including map light),
Power windows,
QH headlamps which are often on full or dip (standard sealed beam, and to stay that way).
Additionally, because its an ex JDM car, there is an additional static Park function which puts on the front quarter Japaneses spec and Euro rear tail lamp indicator ambers,
Added all up, its a fair old drain on things....