I have been pretty absent from here....sorry. I have focused all of my time into the body work, and stepped back from the drivetrain for awhile. Plus life threw a few other hurdles at me.
Here are some pics of the '56: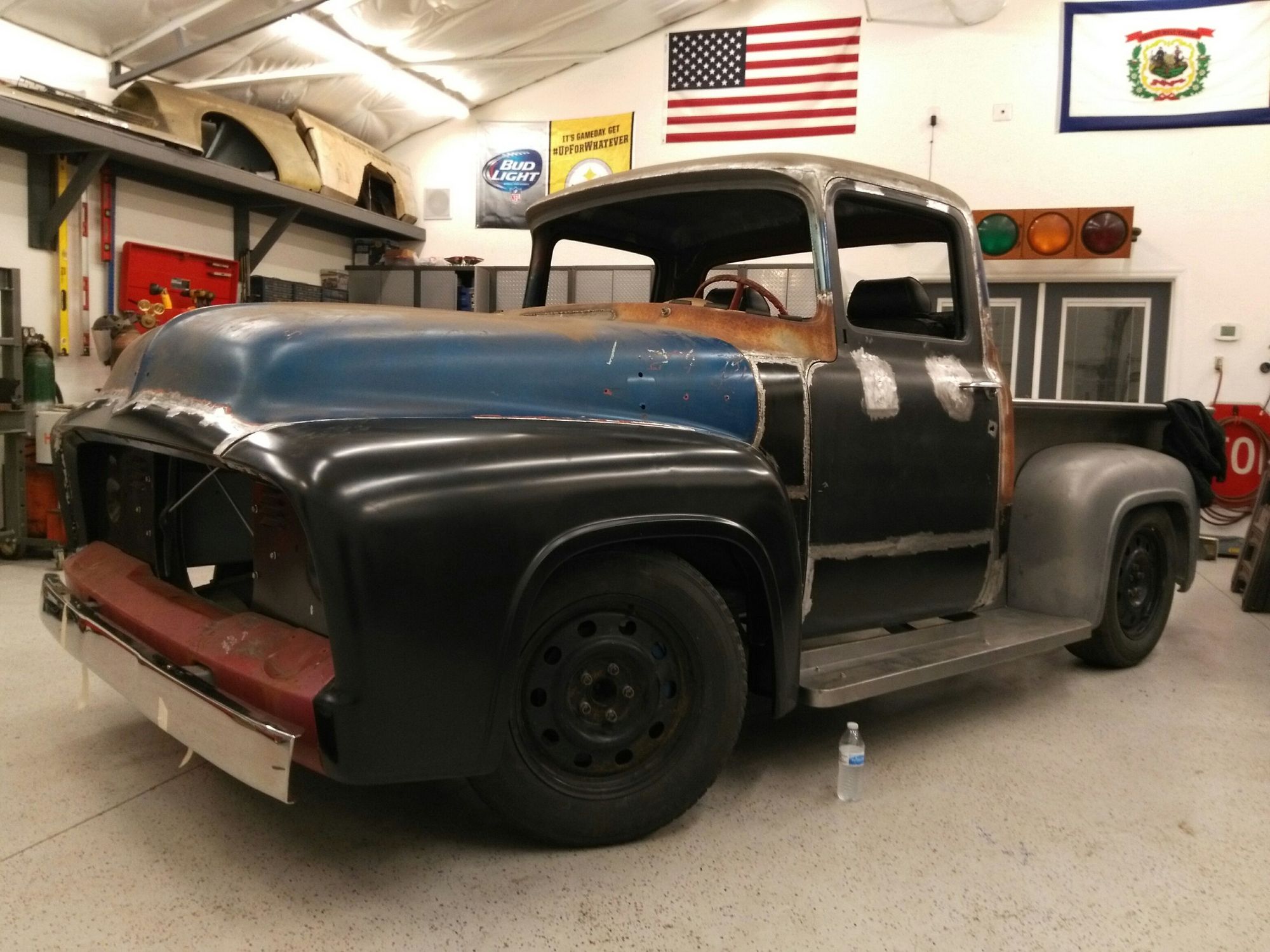 Now help me get back into this 300, as it sits now I have:
-87 4.9L
-The head completed: 2.02 Intake, 1.72 Exhaust, 1.72 Rockers, and a CNC Head Port.
-240 no hole rods
-Custom sheet metal intake and a Clifford Intake
-Dynomax Headers
-T-5 3.35 1st, 1.93 2nd, 1.29 3rd, 1.00 4th, .68 5th
-2.78:1 Rearend
I have the M112 setting there, still not sure if I want to use it. Mounting it depends on which way I go with my ignition. So it is time to crap or get off of the pot on my end.
I WANT 400 ft-lbs of torque and 300 HP. What is the most reliable way to get there building on what I have?
Can higher compression and a torque cam alone get me there? Or is the Supercharger a must?