I thought I´d chime in with some pics of mine to back Dennis´ advice.
here you can see how far I have widened, rounded and smoothed the existing transition in the head. The corrsponding groove on the block has also been modified accordingly.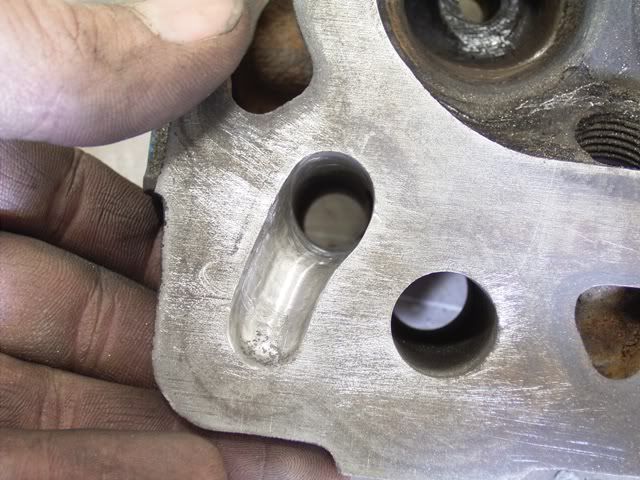 rather than scrounging half the old continent for the shanked head bolt, I stuck with ARP 289-302 main bolts and widened the bolt hole rather than grinding a flat side. double check with a head gasket as a template so you don´t go to far and break into the sealing surface.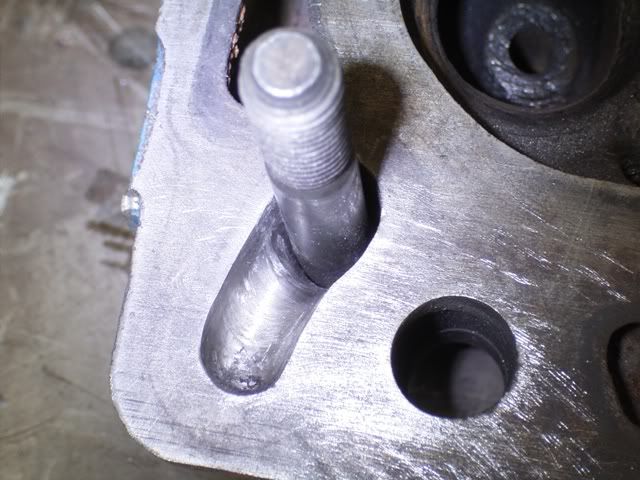 It only needs to be opened up as far to reach the small transition that leads into the rearmost shaft pedestal.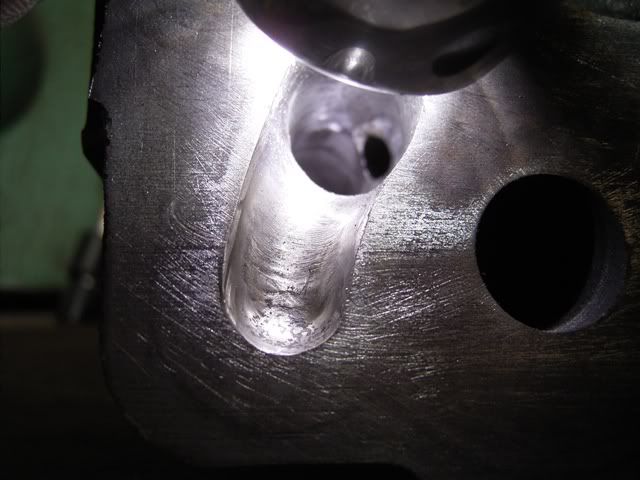 the rearmost rocker arm pedestal can stand some attention as well. already a tight fit with the original shanked bolt, oil flow would have been seriously restricted with ARP fasteners. In any case, oil flow will benefit from a nice, widening cleanup of the bolt hole using the dremel.