Power Valve discussion on Forced Induction carbs from parallel post -' NEED HELP FINDING CARB'
The small passage from lower part of carb to the open back (not fuel side) of the power valve is what makes it work and the check ball with tiny spring under it is supposed to stay
open
to intake vacuum - it is there in case of a backfire which can 'blow-out' the diaphragm of the PV. So a backfire forces the ball to close against the spring pressure hopefully saving it from destruction. ( which usually wreaks havoc by flooding the carb)
With normal NA operation, power valve 'opens' / adds more fuel when
vacuum/suction
drops as you press the accelerator and the carb throttle plate opens to atmosphere. The PV's are rated in vacuum typically @ 2 to 9 hg. Obviously that is the
opposite
of what you need when you pressurize / blow-thru a carb.
One solution I tried was to epoxy seal the passage with the check-ball and drill through carb body and add an external reference port for the PV which can be referenced to intake vac
before
the Turbo or SC , controlled with elec. switch or other external means. Not too simple to mod or tune though. Some swear you can eliminate (seal) the PV circuit entirely and tune with jetting only.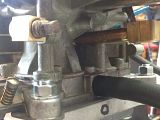 BUT:
Recently there has become available a Power Valve which is made specifically for blow-through operation and operates OPPOSITELY from normal -
uses pressure in fuel bowl to open
. This only requires
sealing
the check-ball port for blow-thru setup !.
I get mine on E-bay:
https://www.ebay.com/itm/Holley-Demon-Q ... 9d&vxp=mtr
Best explained in a post on the Turbo Forum (
before the rant gets going
):
https://www.theturboforums.com/threads/ ... st-2000077
'jet extensions' in the carb bowl are helpful to prevent sloshing/flooding with blow thru pressure, I don't alter the carb barrels accel pump "boosters/shooters" but do smooth the area with epoxy and sharpen casting.
No big mysteries with the simple 2300 2bbl , just get it sealed up pretty good, don't start with big jets or PV port enlargement. (I keep backing down jet size - even below typical NA operation). 350 cfm 7448 seems better suited for small six than 500 cfm 4412 version.
Parts, gskts, Jets, floats , sight windows, etc all availble at Summit , Jegs, etc
https://www.summitracing.com/search?Sor ... ey%20parts
(please add to discussion or corrections to errors :
)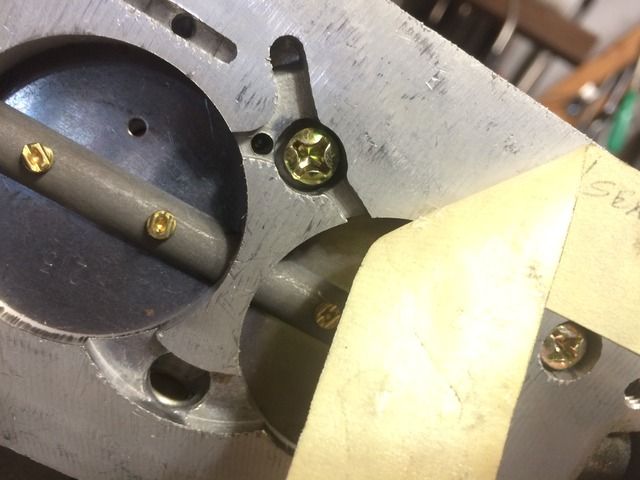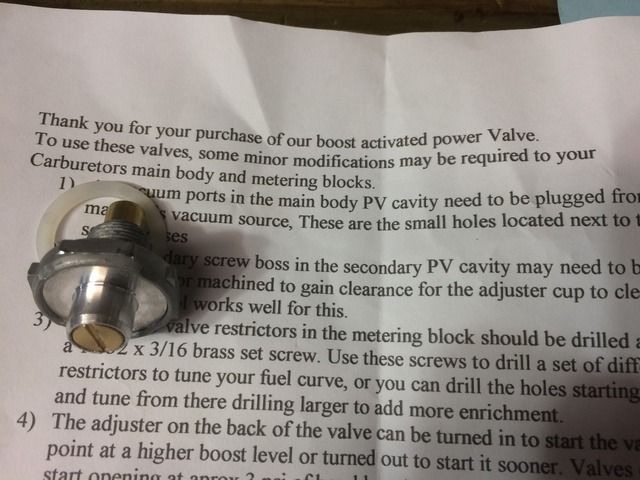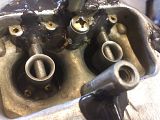 .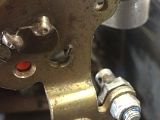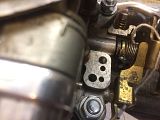 .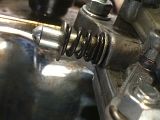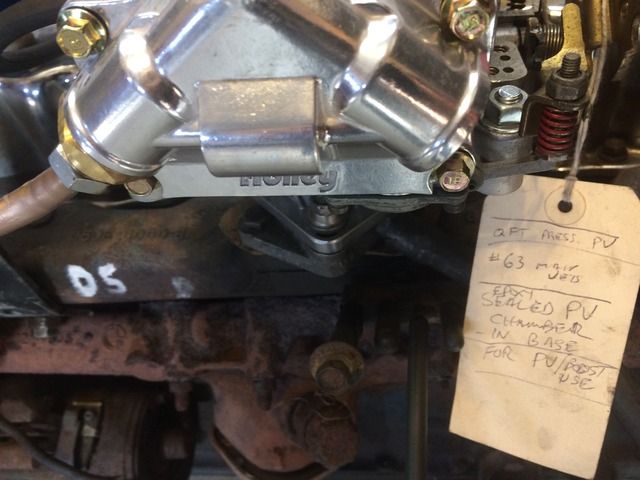 haev fun