I'm working my way through wiring up a MegaSquirt unit to control throttle body injection on my '65 Econoline pickup with a 240 ci straight six engine. Once I get it running good, I plan to add a small remote turbo downstream in the exhaust system with the goal of horsepower in the range of 150-200 hp. That's a big jump for the ancient 240. Despite that, I've done nothing to the engine itself. It's bone stock with unknown miles. The truck runs great on the little one-barrel Carter carb, but I can't say it's exciting. It'll be interesting to see how the old lump survives the abuse.
I'm using the distributor and TFI ignition module that came on f150s with the 300 engine in the late 80s/early 90s. The distributor is a drop-in replacement. The TBI is a two-barrel unit from early 90s Chevy 5.0 truck. I'm adapting a Megasquirt unit I built for another project a few years ago and will add an Innovate wideband o2 sensor to the mix. I've got most of the wiring done and I'm currently running lines for the high pressure fuel pump and fuel return.
One problem with the Econoline is fitting everything in the narrow engine compartment. I built a simple log-style custom intake manifold to accommodate the Chevy TBI. I added a water temp sensor to the 240 by adapting the water neck from a 90s 300 engine. I've already done an alternator update, replacing the old original with a modern unit.
Few pictures: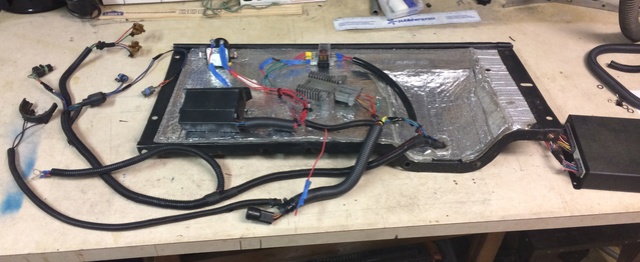 An EFI system requires an amazing amount of wire to hook everything up, including fuses, relays, power and ground wires plus sensors and controllers. Sensors include air and water temp, wideband O2 and throttle position. I had to run wires for the two TBI injectors, plus idle air control, the new fuel pump and the TFI ignition module. Surprisingly, the only two wires I'm using from the original harness are ignition start and run that hook to the starter relay. Everything else is new and mounted onto the driver's side wall of the Econoline doghouse.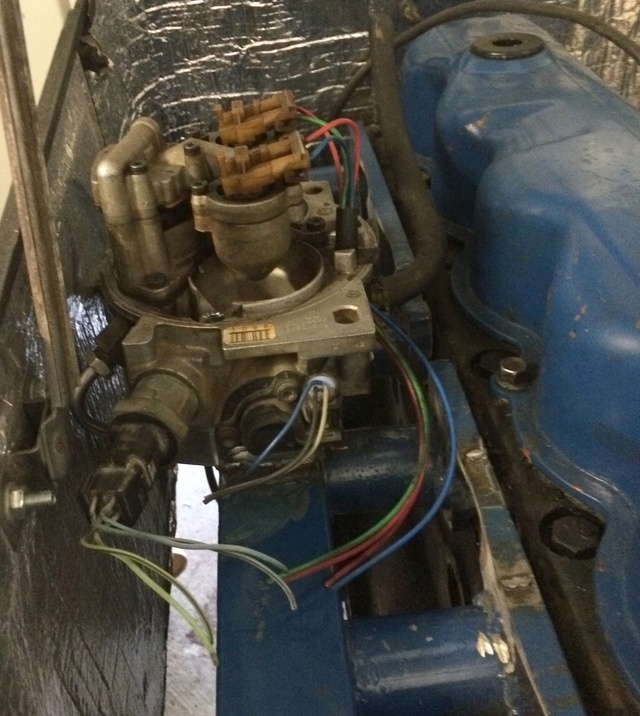 Tight fit, but the sides are up and the lid closes.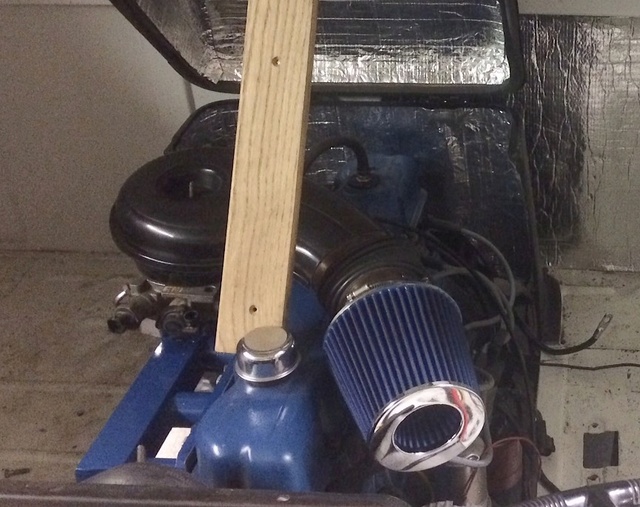 4.5L TBI Caddy intake with a small cone filter. I will most likely ditch this when I go turbo. Excuse the high-tech engine lid support. The support arm attaches to the sidewall of the engine compartment, which is off in this shot.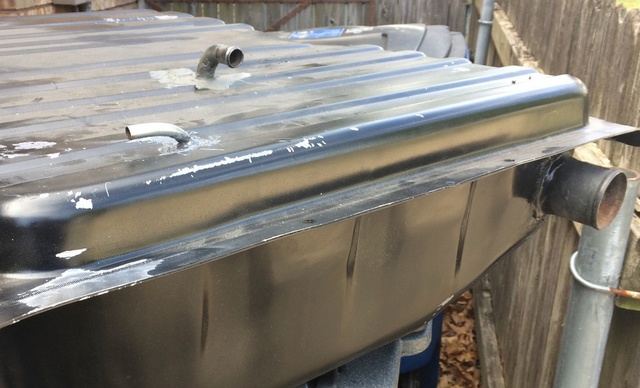 I added a fuel return line bung to my tank. This is a 20 gallon Mustang tank modified for use in the Econoline.