On another issue:
I was checking the original Cam. Does this look like the setup is ok.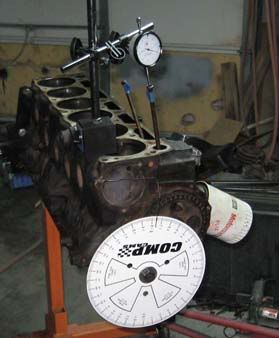 I removed the cam to read the markings on the end but I could not make out what they were?
The intake lobe +.050 read 26. The max lift was 117. The - .050 was 161.
The exhaust +.050 was 162. The max lift was 255. The -.050 was 297.
Does this sound right.
Here I was looking at the endplay. I used the pry bar where you see it to move the crank. It did not take much force to move it. It was .005. Is this ok.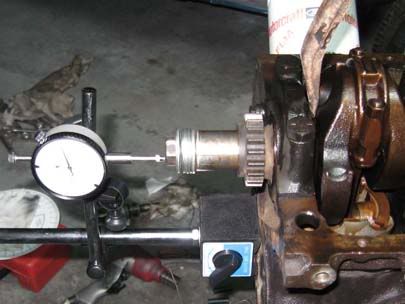 If any procedure I used here is incorrect let me know. I need to get this part right..