Registered User
Posts: 387
Joined: Thu Nov 14, 2002 9:10 pm
Location: West Frankfort,IL
I just bought a aussie 250 and it has a weber 2bbl carb. . Problem is the float is messed up and noone can find a rebuild kit for it. Can anyone tell me how I can find one.The tag reads 84 DA TB and below that it reads A5 B 25.
FALCONS AND RANCHERO'S FOREVER
---
VIP Member
Posts: 6585
Joined: Sat Nov 09, 2002 10:40 am
Location: PO Box 7072 Dunedin 9011,South Island, NEW ZEALAND
Contact:
The Weber 34 ADM is very similar to the Fiat 124/128/X1/9 carb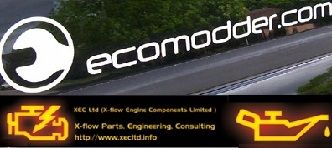 XEC Ltd ICBE's Inter Continental Ballistic Engines-FAZER 6

Bi
(M112 & EEC5) or
FAZER 6

Ti
(GT3582 & EEC5) 425 HP 4.1L/250 I-6
FAZER 6

V0
3x2-BBL Holley 188 HP 3.3L/200 I-6 or 235 HP 4.1L/250 I-6
X-Flow Engine Components Ltd
http://www.xecltd.info/?rd=10
---
Who is online
Users browsing this forum: No registered users and 3 guests