Hey guys, been a while!!!
Once again, priorities had to be reshuffled and unfortunately the automotive hobby as a whole had to be put to the side. Eventually things lightened up and I was able to return to the garage and get back to work. VERY long story somewhat shortened, I sold off my 90 Mustang Coupe and the 393 I was building for it and now have alot more room and time for the 66. I had the chance to attend a dyno day last summer to see how the old turbo inline was doing as well as see if we couldnt figure out how rich it was and what we could do to lean it out. First pull she laid down a VERY miserable 151 RWHP at 8:1 rich
We leaned it out best we could at the moment and gave it another shot. Very next pull knocked out 243 RWHP and just over 300TQ at 9:1 rich.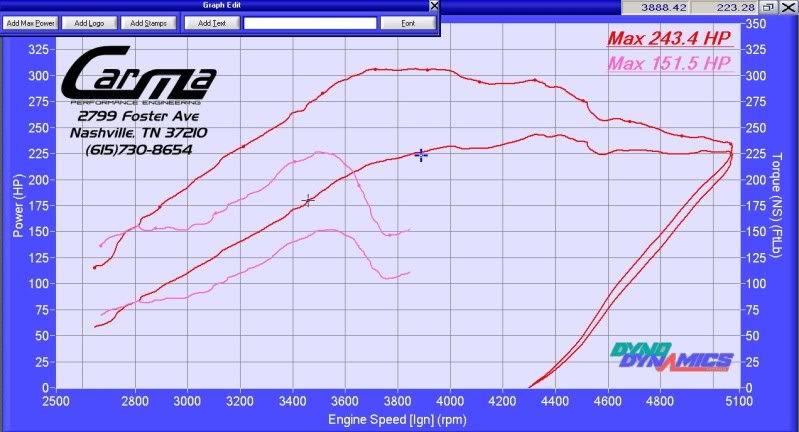 I worked a tad on the carb to lean it out after the event, tossed together a 3" downpipe to dual Flowmaster 40s and FINALLY put some wheels and tires on it (17" TT2s) and cruised her up to Gatlinburg for the Shades of The Past show we attend every year for the past 5 years. Goofing around, showing off a bit while cruising the strip I upset the car and limped it into a parking lot. After a very miserable time trying to find the issue and limping it 4 hours home I found trash in the carb prompting a rebuild. Fast forward to this year's show, I rebuilt the carb, chased some cooling issues and set out for Gatlinburg with my GF and a trunk full of tools (thank God!!!).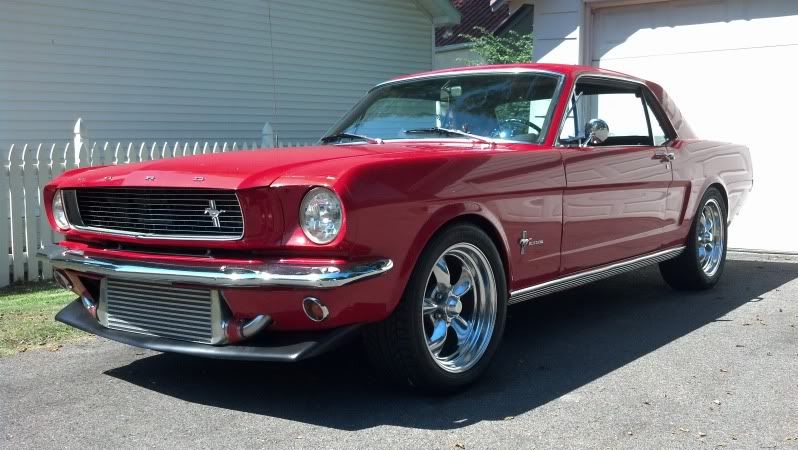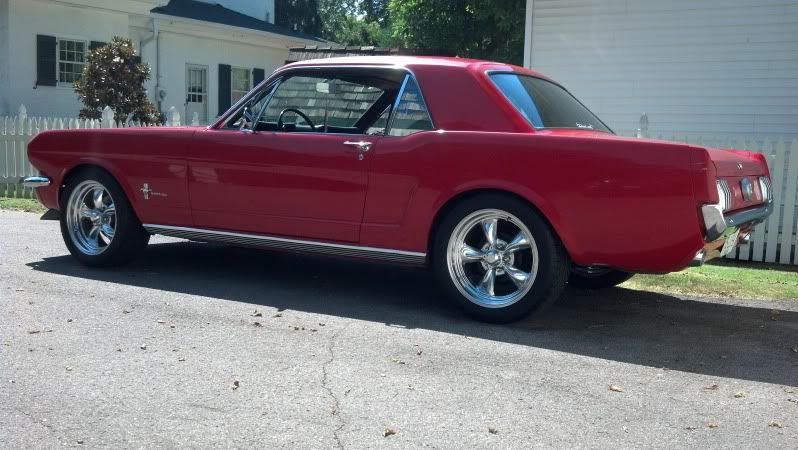 Didnt make it an hour in before she started heating up again. Pulled over 4 times along the way to burp the system and add coolant. After making it there I was bummed to see that she was STILL running super rich at idle, smoking through the exhaust thanks to this and a valve seal being popped up and still had the nasty lean stumble between 10" and 0 on the vacuum gauge when attempting to accelerate.
Took the valve cover off, popped the offending valve seal back on and leaned out the idle on the carb a tad and she was at least happy enough to cruise around for the day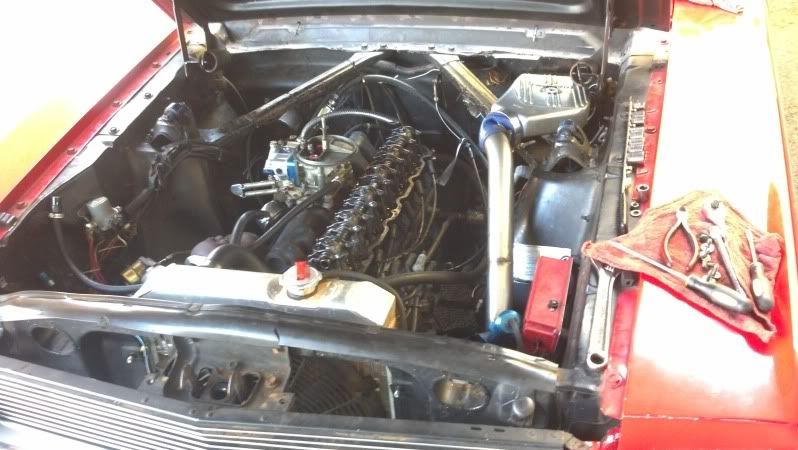 One good thing about popping the hood so many times thru the weekend was that it allowed me to "break down" and surprise my Girlfriend on the road between Gatlinburg and Pigeon Forge with a very important question. She said yes and was COMPLETELY caught off guard!
Car ran like doodoo the rest of the trip and I had some very dangerous thoughts about swapping the ole 6 out and tossing a reliable, simple and easy 302 together.
I had a hunch as to why the carb was so messed up making driveability no good and might even account for the overheating and decided to play that hunch first and if it didnt work Ide consider the 302 swap a bit more. The carb was build by QuickFuel and ordered by a shop I worked with LONG ago. I believe there was a mistake in the ordering and they thought I was running Methanol rather than Gas, where as I was gonna run meth injection as an intercooler. They sent the carb with a meth dist. block rather than a pump gas and its been a pain in the butt every since. I ordered up a gas block, slapped it on with NO changes from the old setup, crossed my fingers and held my breath....lets just say the six banger is here to stay as far as Im concerned!!! The lean stumble is completely gone, power is back up and altho she's still super rich I can actually tweak it out now! I am super close to getting it as close to perfect as I can and she runs like a champ. She was always quick back in the day but you had to really work to get it out of her, now its like driving a normal car! I love it and cant wait to get it dialed in a little better. I will try to get it on the dyno again sometime and see what kinda power she puts down soon if I can!
Cliffs Notes:
Car has never ran right, has given me more trouble than good, finally reached the end of my rope, nearly scrapped entire project then the correct carb parts made her fun again and she's here to stay for now! Oh, and now the car cant be sold cause I used it to ask GF to marry me!
Missed you guys, look forward to lurking around and seein whats been goin on since I was last around!!!
Matt